10 Most Underrated 90s Indie Bands You Need To Listen To
Discounted artists who deserved more attention.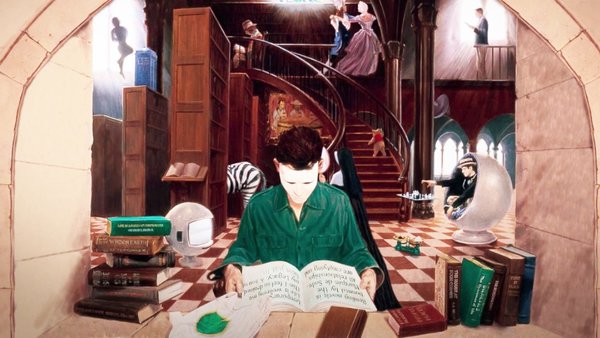 The 1990s were full of widely heralded indie artists. Be they rock darlings (Neutral Milk Hotel, Ben Folds Five, Blur, Liz Phair, Modest Mouse, etc.) or pop, hip-hop, and electronic staples (Jurassic 5, Stereolab, Björk, Del the Funky Homosapien, and Belle and Sebastian), the decade featured plenty of DIY talent who earned deserved and timely recognition.
Sadly, just as many—if not more—ensembles struggled to reach the same levels of commercial triumph, critical praise, and mainstream acknowledgment. That's not to say that they were completely ignored or unsuccessful at the time, but rather that they should've been much bigger in a multitude of ways. Even if they eventually developed cult followings and retrospective appreciation for their branching influence and characteristic quality, these groups lacked the proper commendation when they needed it most.
Luckily, we now have internet apps, publications, forums and the like to simultaneously inform us of the music we may've missed and provide us with numerous ways to finally hear, discuss, endorse and purchase it. With that in mind, here are ten undervalued 1990s indie bands that definitely merit more applause roughly three decades later.
(After all, it's never too late to show them some love, right?)
10. The Loud Family
The late Scott Miller is likely the unsung rock musician of his generation. (In 1996, famed artist and occasional collaborator Aimee Mann even called him "the best songwriter out there.")
Throughout the 1980s, he led Game Theory, a superb jangle pop group that exuded tunefully artsy instrumentation, charmingly unassuming singing, and deceptively clever and sardonic lyricism. As Rolling Stone writer J.D. Considine once noted, the band "never garnered more than a cult following through its six-album run" in part because Miller's compositions sounded "like Thomas Pynchon writing for Big Star."
That's a fair assessment, and while their final two LPs—1987's Lolita Nation and 1988's Two Steps from the Middle Ages—are certainly stellar sequences, it's Loud Family's debut disc (1993's Plants and Birds and Rocks and Things) that ranks as Miller's greatest (and thus, most overlooked) collection.
The psychedelically quirky and poetic He Do The Police in Different Voices is a clear standout, as are the baroquely guitar-driven Jimmy Still Comes Around and the downtrodden ballad Some Grand Vision Of Motives And Irony. That said, it's Last Honest Face that ranks not only as the album's top track, but as one of the best rock songs of all time.