10 Most Underrated Kanye West Songs
Gold Digger will most definetly not be appearing over here.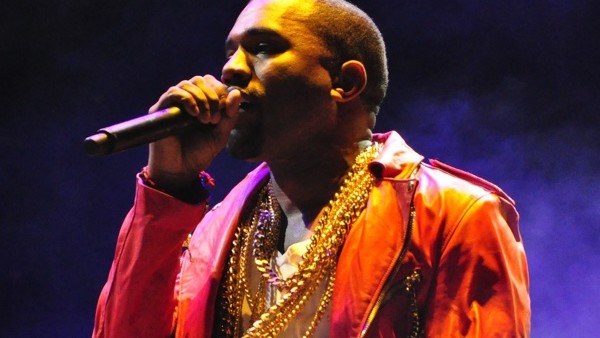 Stronger. Gold Digger. Heartless. All number 1's, all are some of the biggest hits of the last 15 years.
Kanye has achieved a level of consistent commercial and critical success that most artists could only dream of. All of his 8 solo albums have reached number 1 in the USA. 3 of those albums have been declared as some of the 500 greatest albums of all time by Rolling Stone. It's clear that (for the most part), the fans and the critics alike have loved his musical output.
So many of his singles have had immense commercial success. Of course, there are lesser known ones that end up being critical darlings. Songs like Devil in a New Dress, Blood on the Leaves or Last Call.
However, in between the commercial and critical success lies a space where the underrated songs exist. They're Kanye songs so of course millions of people have heard them, but they haven't penetrated the charts like his most successful ones. The critics acknowledge their existence, but they're rarely talked about outside the circles of dedicated Kanye fans.
These are some of the Kanye West songs that definitely deserve some more attention, whether you're a die hard fan or a casual listener.
10. Street Lights
Street Lights has Kanye walking through the mundanity and repetitive nature of life, making for a depressingly beautiful moment on 808s & Heartbreak.
Backed by puslating tribal drums, feint piano work and a distorted guitar, Street Lights is one of Kanye's most powerful and emotionally impacting songs in his career. He describes the titular street lights zooming past him as he hops in a cab. He then compares those passing streets to moments in his life passing him by. In this one lyric, he distills all of his existential dread. Time is running out and there is absolutely nothing he can do about it.
The reason this stands out so much in terms of Kanye's discography is because of the subject matter. Kanye has rapped about sombre topics many a time, and in a very personal matter. What is rare for him is to be questioning the purpose and nature of his own existence, especially considering that he's a devout Christian.
Of course when talking about any track from 808s and Heartbreak, one must always factor in that the entire album was recorded in the midst of extreme trauma in his personal life. His relationship with Alexis Phifer ended, and, more importantly, his mother had passed away.
Listening to Street Lights with this information makes the song even darker, and more gut wrenching.