10 Most Underrated Pink Floyd Songs
Just a momentary lapse of recognition.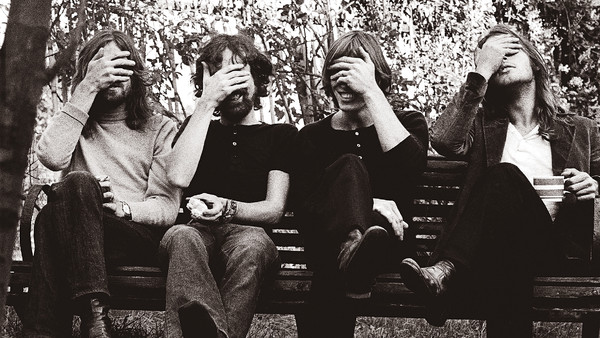 Psychedelic/progressive rock quartet Pink Floyd likely needs no introduction. But, just in case, here you go.
Like many English groups formed in the mid-1960s, the first notable incarnation was comprised of childhood friends and schoolyard chums (singer/guitarist Syd Barrett, drummer Nick Mason, bassist/vocalist Roger Waters, and keyboardist Richard Wright). After releasing 1967's seminal debut LP, The Piper at the Gates of Dawn, mastermind – and tortured genius – Barrett was forced to leave, resulting in legendary guitarist/singer David Gilmour taking his place on 1968's A Saucer Full of Secrets onward.
While the Barrett era was certainly important and beloved, it's here that Pink Floyd's hegemony truly began. Be it experimental sequences like Ummagumma (1969) and Atom Heart Mother (1970); landmark conceptual opuses like The Dark Side of the Moon (1973) and The Wall (1979); or post-Waters works like The Division Bell (1994), Pink Floyd consistently earned their place as one of the most momentous rock acts of the last half-century.
Naturally, that means that there are just as many underappreciated tracks in their catalog as there are megahits. In particular, the following ten tunes deserve much more appreciation than they typically receive. Why? Well, you'll just have to scroll ahead and see.
10. See Emily Play (1967)
It's fair to say that many Pink Floyd fans who didn't grow up in the '60s and '70s have only dug into their biggest and trendiest records (say, 1973's The Dark Side of the Moon onward). Similarly, it seems like those LPs are the only ones that get a lot of attention in the media. Hence, the band's earliest material – namely, the Barrett stuff – is largely discounted, which is particularly a shame for gems like See Emily Play.
Released as their second single (and included on the US version of The Piper at the Gates of Dawn), it's a superb blend of British Invasion-esque flowery songwriting, avant-garde sound effects, and playful rhythmic changes. Honestly, it's the catchiest and most refined tune from this period, with equal hints of mid-60s pop peppiness and late-60s trippy weirdness. The harmonies during the chorus are a real treat, too.
The fact that it's been covered by several impressively idiosyncratic artists – such as David Bowie, 3, Judy Dyble, and Arjen Anthony Lucassen – is a testament to how great it is (and thus, how much it deserves to be more widely celebrated by the general public).