10 Musicians Who Almost Joined The Wrong Band
Slash's replacement in Guns N Roses was almost INCREDIBLE!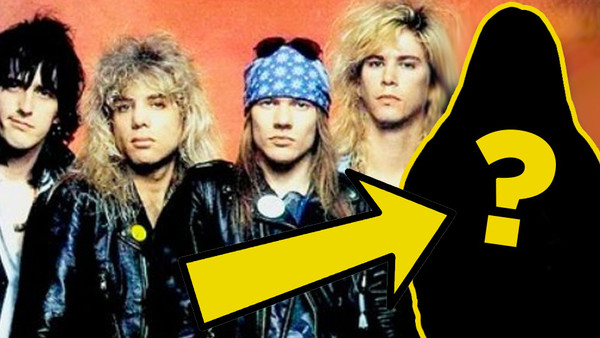 It's always a hard road for rock musicians when they're starting out. As musicians cut their teeth, they usually find themselves floating from one act to another until they hit on the right group of people. Though things tend to fall into place for these legendary bands, there are many occasions where history could have been written very differently.
Whether it was at a turning point in the band's career or trying to hit upon the right lineup at the band's inception, many legendary performers missed out on opportunities to be in fantastic groups. Thankfully, these musicians in question don't have to lose sleep at night since most of them landed on their feet with their own successful groups.
It's never an easy decision dealing with rejection in a band, but these musicians were not only able to take it in stride, but also build a musical legacy of their own without having to compromise to another band's vision. Even if we may never here what these musical incarnations may have sounded like, the idea of these groups having another musical legend among their ranks has fueled fan speculation for decades.
10. Eric Clapton - The Beatles
As the 60's were coming to a close, The Beatles were not in a great place as musical collaborators. In an attempt to get the band back to their roots, Paul McCartney hit upon the idea of making their next movie about them creating their next record. From the start, the film captured some of the most raw-nerved footage of the Fabs.
One particular session was so bad that George Harrison abruptly quit and walked out, casually remarking "See you round the clubs." With Harrison MIA, John Lennon's bitter retort to the rest of the band was "If he's not back in the next week, we'll just get Clapton." Guitarist Eric Clapton had been a good friend of the band's and a collaborator on Harrison's earlier song "While my Guitar Gently Weeps."
Before Clapton's services were required, Harrison returned to the fold and the band washed their hands of the film project, which would later become the Let It Be album and movie. Even Clapton today laughs at the idea of being a Beatle, knowing that the group's aura of four minds working together would never be the same if he was in the fold. After reconciling, the Beatles hunkered down and created Abbey Road, capping off one of the most perfect careers in modern music.