10 Overrated Rock Albums Of The 80s
Bursting the nostalgia bubble on these critical darlings.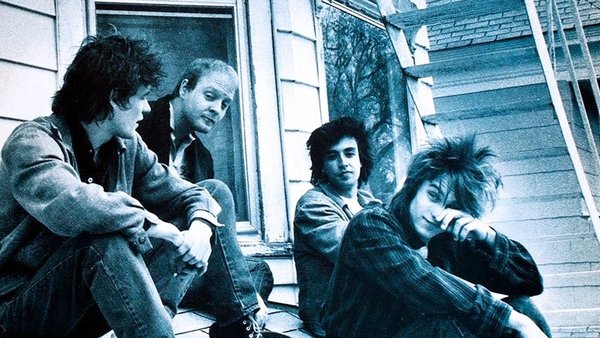 Depending on who you talk to, the '80s were either the decade that taste forgot, or the most culturally significant 10 years in human history. Realistically, it's somewhere in the middle, and in terms of music, as with any other decade, there was innovation and excellence along with pap and trash.
The passing of time can play funny tricks on us, though, and in the intervening years, some rock records from this most indulgent of decades have been venerated to the point of parody. Releases that were seen as decent at the time have morphed into classics by virtue of our rose tinted recollections. And some downright bad albums have made their way to lofty cultural perches.
Taste is of course subjective, and if you're inclined to place any of these 10 albums on your personal pantheon, more power to you. But the critical acclaim bestowed upon some of these overblown, overwrought, or just overplayed records is baffling, and in need of redress.
Beneath the glossy surface, the '80s had so much to offer the world of music. Plenty more, at least, than these 10 overrated sacred cows.
10. R.E.M - Green
In their three-decade, 15-album career, R.E.M barely put out a bad record, and Green is by no means a "bad" record. It does, however, represent a couple of important milestones for the band: their major label debut, their biggest release to date, and by a way their worst work of the '80s.
R.E.M evolved gracefully across the decade, stepping away from jangle pop to something more overtly political and hard edged on Document. Green tries to pull all of that together while adding some more bucolic elements, and sometimes it works, on "Orange Crush" and "Hairshirt".
But then there's "Stand", the band's second most annoying track (after "Shiny Happy People") which is simultaneously goofy and impossibly catchy. "I Remember California" is a bizarre, out of character dirge, and "Pop Song 89" sees the usually witty band make a lame attempt at self referential humour.
There are no R.E.M albums without moments of magic, but while Green delivers the goods, it also spells the end of the hip, early days of the band. Their maturing years would produce great stuff, though many fans can't help but pine for the olden days.