10 Perfect 1980s Hard Rock Albums With No Bad Songs
Beginnings of the bangers.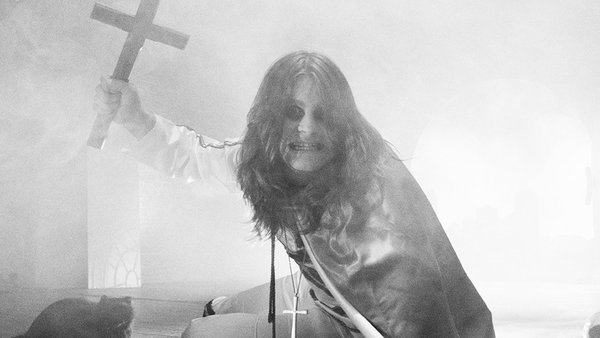 By the time that the '80s came around, hard rock was still in its golden age. Even though we didn't have legends like Led Zeppelin carrying the torch anymore, there was still a healthy bunch of bands that were about to steer the direction of rock and roll forward. And in the midst of it, we were also on the verge of hair metal, alternative, and thrash metal all at the exact same time.
In contrast to the glittery pop stars that you got across MTV, these albums had a lot more bite in their delivery and gave listeners a lot more than they probably bargained for on first listen. Though there are definitely some standout singles across every single one of these records, there's that bad boy attitude that makes them a lot more intense than your standard pop rock album. This was the kind of rock music that you had reserved only for when you knew you would get in trouble, with the new school leading the charge.
There are still a handful of musicians who still consider stuff like this to be the holy grail of all things heavy back in the day. Because rock had its fun at this point, and now it was time for some music that actually sounded a little more dangerous.
10. Rebel Yell - Billy Idol
You can't get around the glory years of the '80s without bringing up MTV. For most of the musical mainstream, this was the kind of gamechanger that could make or break major bands, with some acts either not crossing over to the small screen that well or becoming breakout stars. Somewhere in between people like The Buggles and The Human League, we got the network's first answer to punk rock.
After the early days of punk like The Ramones started to become a bit too dated, Billy Idol was the first one to capitalize on the newer version of punk rock with Rebel Yell. Then again, it's hard to really categorize Billy Idol as strictly punk in his delivery. Throughout this record, his style is more or less its own genre, taking a few cues from punk and new wave and putting a rock and roll sheen on top of it.
If there was anything that you could pin down though, it was Billy Idol's swagger behind the mic, being the perfect commercial foil to someone like the Sex Pistols back in the day. Even though there might be some noticaeble differences, that scream in the middle of the title track is enough to sell you on the power of Billy's voice. Congratulations, rock music. You've now reached the MTV era in full.