10 Perfect 1990s Rock Albums With No Bad Songs
The Next Era of Classics.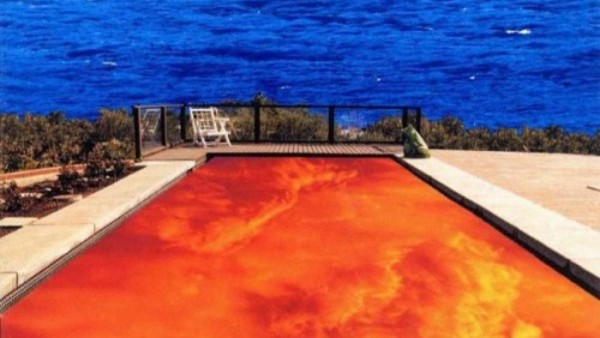 Not many bands can hope to put together an album that's completely bulletproof. All musicians are human, so there's no way that people can get away with a collection of songs that are completely spotless when taken together. Especially if you found yourself in the early '90s, you didn't have a prayer of any good music coming down the pipeline. That is, until 1991 kicked in.
Ever since the influx of alternative rock and indie music took over the airwaves, every single band set out to paint their masterpiece, almost giving you flashbacks to the starstudded rock songs coming out in the '60s. And it's not like there wasn't a ton to choose from either, with genres such as shoegaze, grunge, nu metal, Britpop, and pop punk all getting their time in the sun during this time.
While that last sentence alone may have spoiled a little bit of what's coming up on this list, there are a lot more albums that seem to almost defy genre altogether, looking to mold every cool idea they can think of into one and come out on the other side with something amazing. Since this was the age of irony though, these weren't the kind of albums that were ready to become classics. Once you give it some time though, the legends really start to show themselves.
10. August And Everything After - Counting Crows
The beginning of the '90s tended to be a bit of a heavy listen for your average rock fan. Even though the stench of the '80s was hanging around a bit longer, going full tilt into the world of dark and depression was a little too much too soon for people who liked straightforward rustic rock. We needed the kind of songs that made us love rock and roll again, and Counting Crows found that middle ground with August and Everything After.
Having one foot in the old school rock and roll and the other in the alternative scene, each of these songs feel like they were trying to write a new classic of rock and roll. Compared to the fuzz tones of most guitar records out at the time, this is the kind of welcoming guitar sound that makes you reminisce about the old 45s you were given by your parents. And these guys know their stuff too, considering the amount of wordplay and references to acts like Bob Dylan on the key single Mr. Jones.
Going further into the album though, there are just as many deep cuts with flawless execution, from the sad sack song Raining in Baltimore to the incredible album closer A Murder of One. Even though most of us only kept them around for a few years afterward, you still can't take this nugget of brilliance away from them.