10 Perfect Hard Rock Power Trios
Three is the magic number.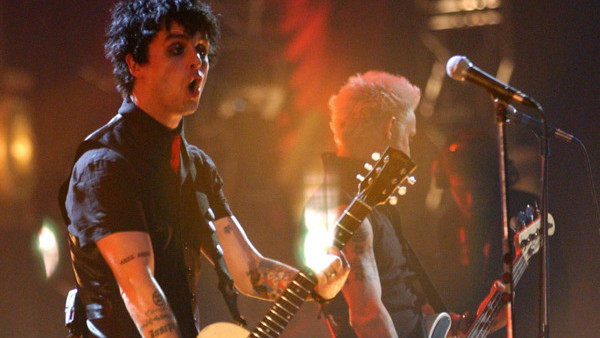 For any hard rock band, being a three-piece is a bit of a complicated dynamic. Instead of the usual 4 or 5 people carrying the weight for the group, almost everyone has to carry an equal share of the duties like a tripod or the whole thing will collapse. Even though that kind of workload sounds exhausting, these bands have been making the whole thing look easy for years.
Outside of the amazing music, the beauty behind these bands are just how well they are able to work off each other. Both onstage and off, these trios have been known to work against each other in exactly the right way, whether it's putting together an amazing riff or locking in on some of the meanest grooves that the rock world has ever known. That doesn't mean that they all have to be musical wizards though.
Other than a few exceptions, these people have all made for outrageous personalities whenever they hit the stage, making for some of the most high energy performances this side of Freddie Mercury at every show. All this, while still delivering the goods for kickass rock and roll. Considering how much work goes into the typical rock band, these guys can practically turn their talents into a circus act.
10. Failure
For any fan of hard rock, the late '90s were a truly glorious time to be alive. Not only did you have some of the greatest alternative music ever made just a few years before, but you also had the nu metal craze, the pop punk legacy kicking into high gear, and the debuts of everyone from Tool to System of a Down. Hell, sometimes things would be flying by so fast that you'd miss some amazing stuff in the mix.
Enter the band Failure, who made some of the most off the wall rock music of the decade towards the tail end of the '90s. Though most of their sound stayed rooted in the traditional alt rock sentiments of the day, there were also some strange sounds going on in albums like Fantastic Planet that made people take notice.
You'd pick up on some grunge-y stuff here, a passing hard rock lick there, but you also have the synth line of Stuck On You, which feels closer to the space rock that would be coming out just a few years later and a voice that sounded like it fit somewhere between Thom Yorke of Radiohead and the growl of Kurt Cobain. If all you've heard is A Perfect Circle's cover of The Nurse Who Loved Me, make sure you do the deep dive on these guys as soon as possible.