10 Perfect Non-Single Tracks By Eminem
Love him or hate, at one point in time this guy was considered the GOAT.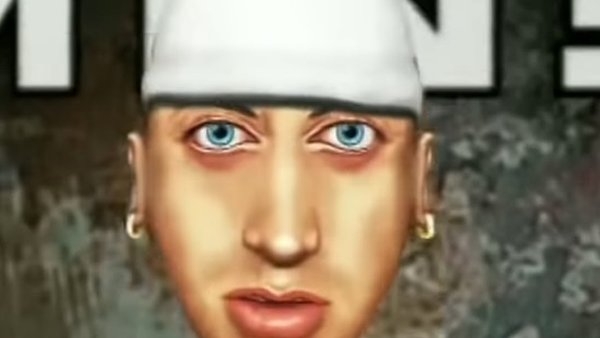 In recent years Eminem has become something of a caricature. Although his albums still manage to go straight to number one he hasn't released anything of critical worth since, dare I say it, Encore (2004). In the five years between Encore and Relapse (2009), the rap world changed drastically, and Em didn't really know how to role with the times - He even acknowledge being out of touch in his follow up single "Not Afraid" (2010).
The truth is, Slim Shady still hasn't figured out where he fits into a world of mumble rap, trap or emo rap. He's still spitting venom with all the ferocity of a pissed off youth with a chip on his shoulder, but now that he's approaching 50 it doesn't really land.
It's understandable then that the younger generation consider Eminem a bit of a dinosaur in the hip hop world. But there's a reason this guy was once considered the best in the game. During the first half of his career his approach to rhyme and rhythm was unrivalled, sure, trying to defend some of his more controversial lyrics would be a wasted effort, but there's no denying his talent for word manipulation.
We all know his big singles, "The Real Slim Shady", "Without Me", "Loose Yourself", but his brilliance as a wordsmith is equally exhibited on his non-single tracks.
10. 'Till I Collapse: The Eminem Show (2002)
Featuring the vocal stylising of Nate Dogg, this is one of Eminem's most streamed songs, which is impressive considering it was never released as a single. Following a prominent theme in his work, the track hears Eminem railing against his perceived detractors.
It was a fairly consistent occurrence that the rapper found himself under fire during the early 2000s. If the media wasn't portraying him as a proponent of violence, corrupting the fragile minds of the youth, he was under scrutiny from the industry itself. Accusations of appropriating a black art form were forever laid at his feet, and his flow was constantly under ridicule for its unconventional style.
This was one of Em's many responses to the criticism. Rather than following the usual route of taking down his rivals with brutal lyrical precision, "'Til I Collapse" was more of a chest thumbing, rousing pep talk to himself. Augmented by the iconic "boom-boom-clap" of Queen's "We Will Rock You", Slim Shady made it known he wasn't ready to close the curtain, just yet.