10 Perfect Power Pop Albums With No Bad Songs
Embracing the Hooks.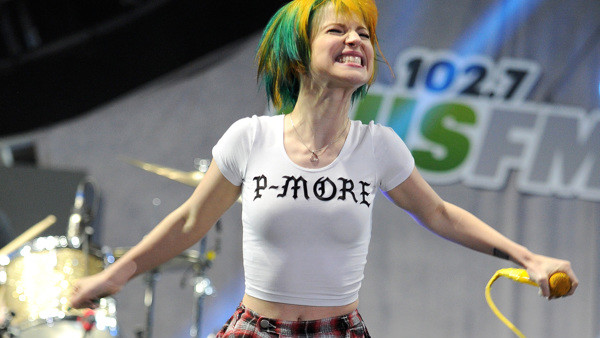 Rock and roll has never really been that far away from pop music. Ever since the dawn of the genre back in the '50s, these acts were basically just offshoots of popular music that just happened to have bits and pieces of blues and R&B sprinkled into the mix. Though we may have grown past the concept of pop music in rock and roll, that little ear friendly bug never seems to go away.
Around the same time that we had offshoots like metal and prog rock coming out, there were many that were just making straight up pop music with a more rock tinged edge. It may not have gotten its name of power pop just yet, but the first wave of bands had the same kind of hooks that you hear all over the radio, added with the signature spice of loud crunchy guitars and fuzzed out riffs.
That style never really went away either, since most of the biggest bands of the '00s also made a name for themselves by turning the confines of pop inside out and bringing in a whole lot more attitude into the presentation. In this realm, you're definitely toeing the line for what constitutes rock some of the time, but if the songs are this catchy, does it really matter what it's called at the end of the day?
10. OK Go - OK Go
If you look at what OK Go have done throughout their career, they feel more like artsy filmmakers rather than musicians. Riding the wave of viral videos, the songs that the band have made since their early days have seemed more indebted to the accompanying visuals rather than the actual power of their songs. Before the treadmills of Here It Goes Again though, they had a pretty good knack for pop rock on their first album.
Although this album went nowhere on the charts, it still holds up as a nice slice of solid power pop from the turn of the century, standing in sharp contrast to the rest of the garage rock revival bands coming out at the same time. These guys weren't rough around the edges and they were proud of it, taking some of the most pop ready melodies and blasting them out on electric guitars on songs like Don't Ask Me.
There's even a psychedelic edge to the back half of the record, where the hooks get a lot more fluid and you hear the band really trying to take the music to a separate place than just the straight ahead rockers. There are even a few playful moments as well, like bringing in a cheesy '70s organ on a song like Get Over It. While we might not have seen something like Here It Goes Again coming from this album, this is by far the most complete album experience that they would ever make.