10 Perfect Rock Albums For Summer 2022
The heats turning up, so it's time to turn up the volume.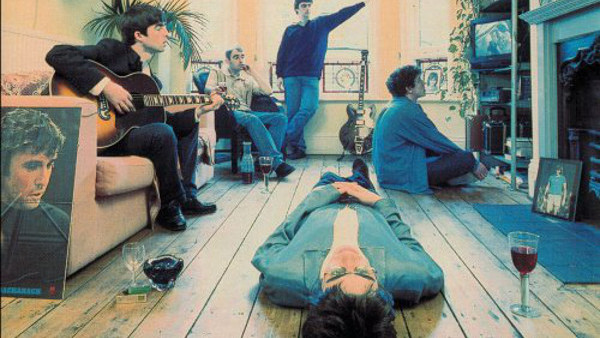 As we found ourselves entering spring 2022 - with bouts of snow one day, followed by extreme heat the next - the looming threat of extreme climate change felt all too real. Those fears were soon dissipated, though, once we found a suitable beer garden to drown the existential anxiety in.
With the weather only getting warmer, summer feels like its already come a' knocking. If you haven't already broken the BBQ seal, then no doubt the first of the year is around the corner. Festivals look to be going ahead, and with Glastonbury returning after a several year hiatus, things are looking up.
While you're firing up the grill or applying that layer of suncream - four hours after you needed it - you're going to need some suitable music to act as your summertime playlist. What better genre is there then rock to serve all your summer scenario needs?
The alcohol induced wooziness of summer is just around the corner and these are the perfect rock albums for it.
10. Foals: Holy Fire (2013)
Ever a staple at British music festivals, Foals have spent close to fifteen years crafting the perfect combination of hard rock and irresistible dance music. No matter your musical predilections, chances are you know a couple of Foals numbers, and if you do, you've likely busted a move or two to them. Their unique fusion of math rock rhythms, post-punk attitude and dance inducing hooks make them an essential in any summer playlist.
Although Foals have continued putting out strong records over the years, nothing screams summer like their third studio album Holy Fire. Featuring the group's highest charting single "My Number" it's the album that transformed them from indie-darlings to international big hitters. "My Number" alone warrants this album a space on this list. With a melody that's as chant-able as "Seven Nation Army" - but far more groove inducing - this is a must for boozy BBQs or impromptu park drinks.
Another crowd pleaser at festivals comes in the form of the two step inducing, "Inhaler". This is one for when the crowd gets a little more raucous - they've just had their first dance to shake off last night's hangover and now it's time to enter the mosh.