10 Perfect Rock Songs Of The 2000s
Bulletproof Riffs of the Millennium.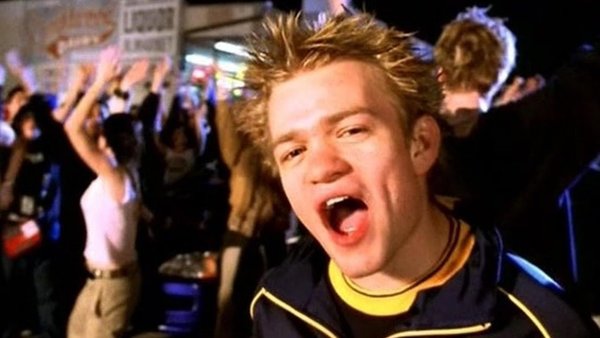 Once the glorious era of the '90s faded, rock didn't know what it wanted to be anymore. We had a few holdover genres from the past like nu metal and pop punk making their returns, but the new version of rock and roll was still coming into its own. Even if rap was taking over the charts, the sounds of loud guitars and anthems to throw your fist in the air to could still hold their own.
In every one of these songs, you can hear rock and roll morphing into something different. While there may be some songs that are indebted to the past, the beauty is how they twist them into something that's a lot more modern. This is also around the time where you saw different album rollouts, leading to songs that were going for something much more epic in scope than just your by the numbers riffs played for three minutes.
These people were storytellers, and they were going to use everything in their power to make the best song they could. You can call it lightning in a bottle if you want to, but it's something much more than being in the right place at the right time. There was a certain magic in between these notes, and these musicians happened to be the vessels who managed to put it down on record.
10. Breaking the Habit - Linkin Park
Most of the grown up '00s kids probably don't really like to revisit their nu metal days all that often. For all of the heaviness that came from these bands, there was also a fair bit of whining as well, which made these acts feel more like children complaining about anything and everything that they could. Not every band was about having a pity party though, and every now and again they hit on something pretty profound.
While people like to dog on Linkin Park for the cringiness of a song like Crawling, Breaking the Habit is where you start to see that pain come into sharper focus. Compared to the other nu metal acts before them, this song is oddly lowkey, taking the time to sprawl out as Chester Bennington talks about wrestling with his mental health and trying to cut off the cycle of self hatred that he keeps living with day after day. With just a little guitar riff pushing things along and bringing in strings, there's an added layer of drama here, like we're seeing Chester's pain and depression spells taking place in real time.
This is not another nu metal song with a sad ending either, as the final verse loops back around and Chester talking about finally finding some clarity and articulating his feelings in a healthy way. That wouldn't be enough for his demons to catch up with him later down the line though, with Chester passing away by suicide years after this was released. It couldn't have been easy to deal with this kind of pain, but writing songs like this are what helped millions of his fans for years.