10 Problems Only Black Rebel Motorcycle Club Fans Will Understand
For the BRMC collective.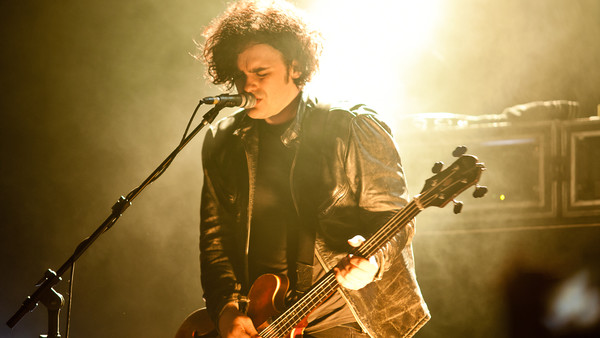 It's not long now before BRMC release their new live album/DVD, Live In Paris. It's also accompanied by a documentary called 33.3%, made by Yana Amur, which will offer a look at the band behind the scenes. To any BRMC fan, this is just another chance to learn more about a band they love.
From first exploding on to the scene with 2001's 'Black Rebel Motorcycle Club' all the way up to 2013's Spectre At The Feast, the band have treated their loyal fans to a varied back catalogue that other bands would kill for. Oozing with creativity and a style they're known for, there's only one Black Rebel Motorcycle Club.
To some, their favourite band is that: a band. But to others, it's a religion - BRMC just have one of those fan bases. These fans don't just listen to the band; they live it. When they played three club shows in the US at the end of 2012 after a period of inactivity, they all sold out immediately, with fans coming from as far as China to see them in action.
For a more 'underground' band, this is a sign of the fan base. Here are 10 trials and tribulations that only Black Rebel Motorcycle Club fans will understand.
10. "BRMC" "...Who?"
951817

Passionate fans of any band often forget when they're talking about them, that the people in the group may not be sure of who they actually are. This happens all the time with Black Rebel - the amount of puzzled looks or bewildered faces looking back at fans is countless.

Whether it's Black Rebel or BRMC, the reference is lost on them. A song of the band's comes on and someone goes 'Who's this?' As a passionate fan, the excitement is too much and you respond 'BRMC!' The response is either 'Who?' or 'What's that mean?'

 You say 'Black Rebel Motorcycle Club' and it's more frustrating when they go 'Oh, fair enough' or, worse, 'Who?' again. And you know in your heart of hearts, they'll never get to talk about them properly. *sigh*