10 Replacement Hard Rock Singers That NAILED It (Or Just Didn't Fit)
Changing your lead singer is always make or break.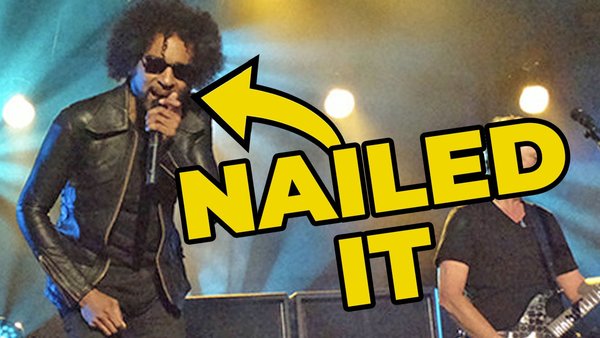 We've seen the rock music phenomenon twist and turn its way through the decades, creating movements of iconic musical genres. In the early days of the 1970s, bands such as Black Sabbath laid the blueprint for what would become heavy metal.
The early 1980s gave us the likes of Iron Maiden, who would influence the emergence of US thrash metal led by Metallica, while in California the party hard rock of Motley Crue rose from the success of bands such as Van Halen.
In the 1990s alternative rock was king with the emergence of the Seattle grunge scene, while bands such as Pantera took metal into a new heavier groove orientated direction, leading to many new styles that would arrive in the 2000s.
Over the years, a number of bands have found themselves having to alter personnel with the biggest impact always coming with a change of vocalist. The front man is usually the identity of a band, and sometimes a change can either take the music to another level, or send it into obscurity.
10. Blaze Bayley - Iron Maiden (Never Quite Fit)
Iron Maiden were the British kings of heavy metal, rising to prominence during a success fuelled 1980s. But by the end of the decade, their charismatic singer Bruce Dickinson was becoming disillusioned with the mammoth touring schedule the band would embark on for each album.
With the rise of the alternative music scene in the early 1990s, Dickinson began to concentrate on launching a solo career, and after their 1992 album Fear Of The Dark, announced he would be leaving.
A search for a replacement was conducted with the band eventually deciding on Blaze Bayley, singer for the mildly successful rockers Wolfsbane who had previously supported Maiden on tour. But fans were never quite convinced that his baritone voice would ever work with the band's classic material.
With Bayley, Iron Maiden released The X Factor in 1995 and while not a bad album it charted poorly and featured some of the darkest songs of their career, clearly written with Blaze's limited range in mind.
This was followed with Virtual XI in 1998 which is generally considered by fans as the weakest material in the whole of their catalogue. The resulting tour was also somewhat of a disaster for Maiden with Bayley experiencing voice problems throughout, and the decision was made to let him go.
The eventual return of Bruce Dickinson in 1999, would see Iron Maiden embark on their wildly successful resurgence across the new century.