10 Rock Bands That Completely Avoided The Sophomore Slump
Rock bands Foo Fighters, Oasis, Metallica, The Killers, Weezer all suffered second album syndrome.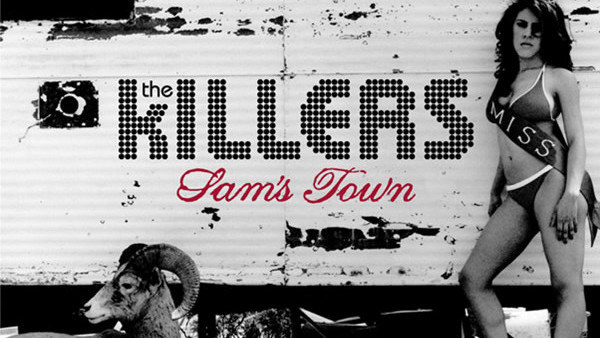 Most people in the music industry have gotten used to the sophomore slump albums. Whereas a band might be firing on all cylinders right out of the gate, they tend to crack under pressure and fade into obscurity after their debut record though. It's not easy to keep the momentum going, but these acts proved to have more than enough gas in the tank.
Across every one of these releases, you can tell that these artists took all of the high pressure situations they were in and filtered them into something even greater than what they had done before. Even though some of them might not change their style all that much, it comes down to refining what you did before to get it to as close to perfection as you can. On the other hand, artists have also gone the opposite direction by adding different layers to their sound, making for some of the most interesting career moves in rock and roll.
No matter how they chose to package it, these records were the result of thousands of shows, a healthy first album, and knuckling down to create the magic all over again. While the sequel album never seems as good as the first, it's hard to pull it off and make it look this easy.
10. Vs. - Pearl Jam
Suffice to say that most of Pearl Jam had some mixed feelings after their explosion off of the strength of their debut album Ten. While that album's singles like Alive and Jeremy are still alt-rock juggernauts that still get radio play to this day, Eddie Vedder was never one for watching his star power blow up that quickly. With that came a lot of frustration, which was pushed to brink on Vs.
According to Stone Gossard, the goal in mind for their second outing was to get their heaviness out, which shows from the first handful of tracks. Across songs like Go, Animal, and Blood, you can definitely tell that Eddie was filtering all of his struggles with fame, the press, and even his bandmates into his lyrics, with the infamous "five against one" line possibly referring to his state of mind being outvoted by his fellow musicians and manager.
On the other hand, this is also one of the most open-hearted PJ records ever released, with songs like Daughter being a scathing look at domestic issues and Elderly Woman Behind the Counter showing the turmoil that comes with living an unfulfilling life. This culminates in one of the most well-balanced listens in Pearl Jam's catalog, with songs that toe the line between the emotional sounds they were built upon along with the deep seated anger coming from their lead singer. Hard times might not have been over for Pearl Jam, but at least they found a healthy way to channel that anger.