10 Rock Covers That Improved Classic Songs
Messing With Perfection Correctly.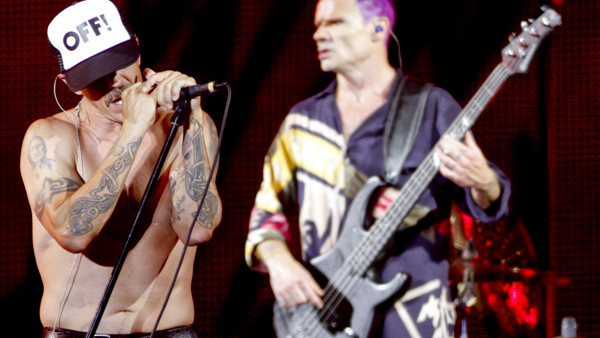 Whenever you decide to cover some of the classics, you're always playing with fire a little bit. No matter how much you try to put your own spin on it, you have to remember that people already have a version of this song that they love, so you're already messing with perfection. If you hit that sweet spot though, you can find yourself making something that's even better than it was the first time around.
First things first though...are these covers all better than the original? Probably not. There are definitely some changes made that might rub some listeners the wrong way, and these definitely aren't going to be for everyone. What they do bring is a different perspective on the classics, which ends up going over fairly well when trying to incorporate the song into their own style.
While the original may have had some of the stuff that you would find in most rock and roll tunes, the beauty of these covers is how much they turn the original inside out, from bringing in different instruments that weren't present on the original or switching up the lyrics to make them more relevant to the time. Because even though you're paying tribute to your favorite artists, you're not a covers band. You're an artist, and you have to bring some extension of yourself to everything that you're doing.
10. Feeling Good - Muse
Not every band that gets on top of the charts has to be dyed in the wool rock fans. You're going to want to pull from any genre you like as a musician and find some way to make it work in the context of your band. That means more strange sounds, some experimentation, and in the case of Muse, going way back to before rock and roll was even a thing.
Having already shaken off the Radiohead comparisons on most of Origin of Symmetry, Matthew Bellamy tries his hand at singing the jazz standard Feeling Good towards the tail end of the record...with a twist. Since this entire album has been defined by its glitchy space sounds that Muse would become known for, you can tell they're going for an otherworldly vibe from the band setup, as Matt takes to the keyboard before Dom and Chris come storming in with a classic rock style rhythm section.
The highlight of the entire song though has to be the breakdown section on one of the last verses, where Matt gets rids of his usual crooning and performs the rest of the song singing through a megaphone, letting his voice be consumed by static a lot of the time. Whereas the original version of this song was a sleek piece of jazzy pop music, that title almost seems ironic towards the end of the song. If anything, this is the soundtrack to how good it feels to be a part of an alien invasion.