10 Rock Music Acts Who Peaked With Their First Album
Those rock acts who could never quite match their inaugural album.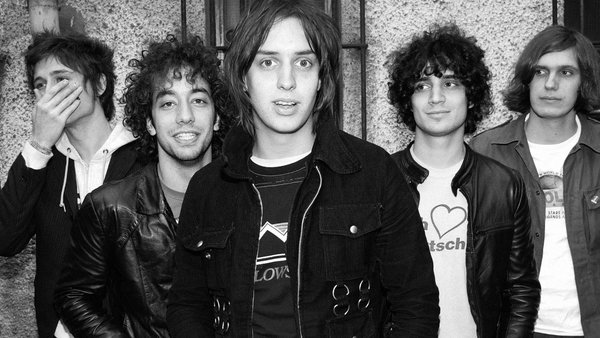 The landscape of rock music is one filled with great bands putting out great albums comprised of great songs. Well, that's what we'd all like to hope for, at least, for there are unfortunately those other bands who can't help but put out dross after dross.
Still, when it comes to great albums, there are some bands who grow and mature with each new release, somehow managing to top their previous record with an even better record as their career progresses. And then, well then there are those bands who struggle to ever truly capture the magic of their debut album.
It's on those such bands that the spotlight is on here, as this article is all about exploring those rock outfits who delivered a monumental first album, but then struggled to ever quite reach those heights again. That's not to say that these groups put out nothing but awful records after their debut album. Instead, it's often merely a case of putting out good follow-ups rather than all-time great follows-up.
With all of that in mind, then, here are ten bands who undoubtedly peaked with their inaugural record.
10. Weezer - The Blue Album
Weezer are easily one of the great bands of modern rock, bringing with them a sense of alternative, nerdy cool as they storm through banger after banger on their live tours.
Despite the band having major success and putting out brilliant tunes and albums in the years since, it's hard to argue that Weezer's absolute best output to date is their self-titled debut album, also known by fans as the Blue Album.
Released in 1994, the Blue Album's trio of singles are all up there with the absolute best songs the group have ever done, with said trio being Undone - The Sweater Song, Buddy Holly, and the magnificent Say It Ain't So. In addition to those beltings singles, the album remains Weezer's most commercially successful one to date, having sold over 15 million copies worldwide.
Those singles, complete with album tracks like My Name is Jonas, In the Garage, and Holiday, showcased the brilliant, quirky, oft-self-deprecating songwriting of Rivers Cuomo. For the Blue Album, it marked Weezer out as a band with far more substance and smarts than the vast majority of their peers, and that record still stands as the group's best collection of tunes to date.