10 Rock Musicians With Surprising Day Jobs
From medical professionals to cheesemakers.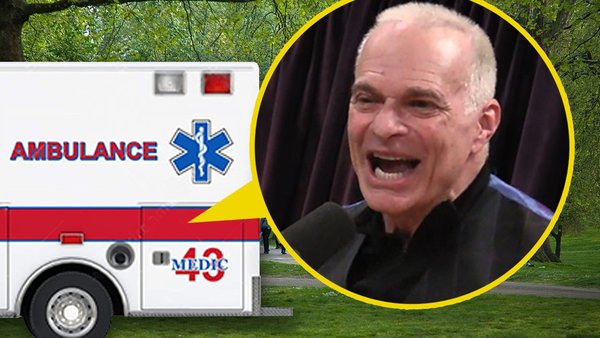 If you want to make it in the music industry, or any creative industry for that matter, you're going to have to slug it out. The early days of pursing your dreams will more than likely be filled with a variety of tedious and soul sucking jobs. But don't worry, these only solidify a resolve to make it at something you enjoy.
Unless you're lucky enough to dip into the bank of mum and dad, of course...
But for the majority that's not the case. Before our favourite musicians hit the big time, they were slumming it out in dead end jobs just to make ends meet. Kurt Cobain was famously a janitor before becoming the international face of grunge, Ozzy Osborne worked in a slaughter house and Noel Gallagher was a roadie (that actually sounded pretty fun by the way Noel tells it).
But what's more fascinating is the musicians who go on to have surprising day jobs after all the hard rocking is over. For some, the rock game and all the hedonistic indulgences it comes with becomes too much.
For others the fickle nature of the music industry requires a subsidiary income, even after hitting the big time. And for others, well, they just love cheese...
10. Jack Conte (Pomplamoose) - CEO Of Patreon
For over a decade Jack Conte has been carving out a pretty unique career for himself.
Primarily working as musician, he gained early notoriety in the 2010s with a series of music based creative videos. His most successful musical venture, however, is the project Pomplamoose. A band consisting primarily of Conte and his wife Nataly Dawn. Together and with the help of a handful of session musicians they perform creative mash ups of well known songs in an enthralling fusion of rock-electro pop.
But Conte hasn't limited himself to the realms of online music.
No one really knows how the mysteries of the YouTube algorithms work. View count = advertising = tiny little pay out... , something like that. What's clear, however, is that very often creators don't get paid a fair wage for their work.
Influenced by his desire to continue making content but being disheartened by his small revenue stream, Conte co-created Patreon in 2013. It has since become one of the leading platforms for creators to monetise their creative output in a way that more fairly reflects their workload.