10 Songs By The Answer You Need To Listen To
The Answer to all your rock n' roll questions is finally here!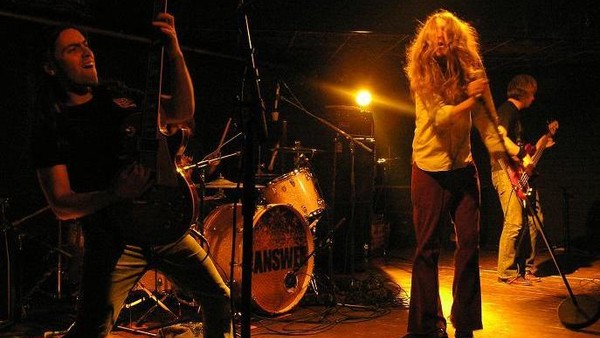 Many people like to ask me, "Why do you listen to rock music, rock n' roll is dead" and to that, my answer is The Answer.
Hailing from Nothern Ireland, The Answer are the best modern day rock n' roll band bar none. In all honesty, they are that good, that they could easily be from the golden age of rock n' roll and no one would question it. It is a travesty that not more people know of them today, hopefully after listening to these 10 songs they will have a few more fans.
With a great mix of traditional rock n' roll, blues, blues rock, and hard rock coming together to create songs that capture your attention straight from the get-go, lyrics that make you sit back and think "this is speaking straight to me," and guitar riffs that sound like they come straight from the 80s, The Answer are a monster of a rock band, that every leather and denim clad rocker should be aware of.
The band's 6th studio album Solas is set to be released at the end of the month, with a tour to follow, so we take a look at some of the best, and most important songs of The Answer's career thus far.
10. Under The Sky
What better place to start this list than with the very first song on the very first album by The Answer, and as far as opening songs on debut records go they don't get much better. This gives you everything you need to know about The Answer.
Great riffs? Pounding drums? Bass lines that make your heart beat quicker? Great lyrics? An amazing soul filled vocal performance? Fuzz? Solos that just make you say "YES!"? This song has every single one of these elements in spades. What's more, the full album has this. Rise is an incredible first album from the Northern Ireland rockers, and as previously stated, this song is rightfully the first thing you hear when you press play unless of course, you're on shuffle.
This is the first song on the album because The Answer wants this to be the first song you hear from them. Hearing the opening riff alone is enough to make any budding or professional guitarist pick up his or her guitar, purchase a fuzz pedal and try to play along. If the breakdown just after the chorus following the solo doesn't make you want to stand up and air guitar, or drum, or just pretend to be singing to thousands of people then have a word with yourself. This is high octane rock n' roll in it's purest form.