10 Songs You Know From The First SECOND
Those unmistakable intros.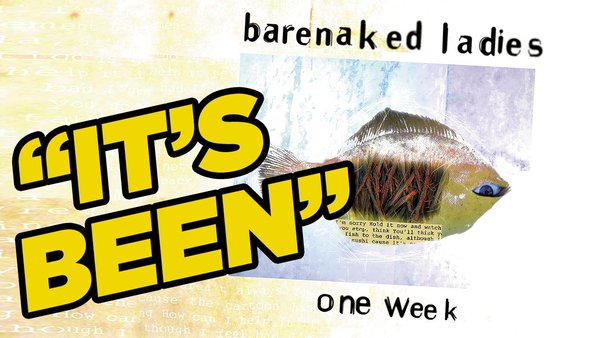 Some of the best songs in the world are known for their subtlety. While plenty of artists like to hammer the chorus into your skull from the first time you've heard it, it's a bit of a lost art to keep the listener hanging on your every word before you actually get to the meat of the song. Then again, it sometimes more fun to hook the listener in from the minute you start playing.
Across the pop music spectrum, there have been plenty of songs that get right down to business from the first second you actually hear them. It may be a weird intro for the song or just pushing you right into the chorus, but these songs intend to leave an impression right out of the gate. Granted, some of these intros can be a signal for annoyance just as much as enjoyment, but they have all done their job in introducing some of the biggest earworms that the pop world has to offer.
From grabbing you by the throat to luring you into a trance, these are the songs that will leave an impression as soon as it starts. It may be fun to build up to a strong chorus, but these aren't ones for beating around the bush. Subtlety's for wimps...let's cut right to the chase.
10. Free Fallin - Tom Petty
There's hard to find too much to complain about in Tom Petty's music. As opposed to the other lackadaisical artists of his ilk like Jimmy Buffett or The Eagles, the work Petty has made with the Heartbreakers is the kind of simplistic rock and roll that just sounds good no matter situation you find yourself in. The Heartbreakers may fit in every one of your daily activities, but no real adornment was needed when Petty made his most memorable song.
As Free Fallin glides in, you are greeted with some of the most rich acoustic guitar chords that have ever been put on a rock record. Seeing how Petty was a veteran in the business, is he going to blow us away again with a killer riff or some fancy intro piece? Nope. Just three passing chords played in rhythm to the tune. That's it...really that's it.
Your average music fan should feel short changed for getting an intro this simple, but Petty's way with melody is so strong that the chords pretty much carry the entire song up until the end. Tom can certainly make a living out of the great rockers he has at his disposal, but the serene feeling you get from these few stabs gives you the sensation of flying high above the clouds without a care in the world.