10 Strangest Concept Albums
Hear the oddest concept albums ever committed to vinyl.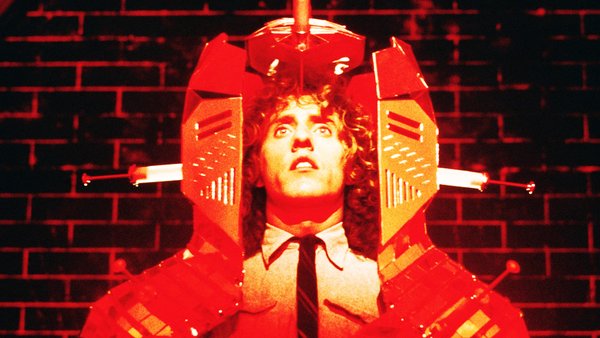 Arguments as to who released the first true concept album abound. The Beach Boys' Pet Sounds, Sergeant Pepper by The Beatles, and S.F. Sorrow by The Pretty Things are all routinely put forward as contenders, but way back in the 1940s Frank Sinatra put out a suite of connected songs titled The Voice Of, followed by 1955's In The Wee Small Hours. Even before that, there's Woody Guthrie's Dust Bowl Ballads and Pete Johnson's House Rent Party.
It's all academic really, and whoever you think deserves the credit, the idea of the concept album continues to inspire musicians from across the board.
Many of these are, if not routine, then at least straightforward. Bo Hansson's Music Inspired By Lord Of The Rings and the Kinks' ode to old England, Village Green Preservation Society, are notable examples of easy-to-digest ideas. For this list, however, we're taking a deep dive into a treasury of bizarre and unusual projects. Fictional bands, magical conjoined twins, comic-book characters and hallucinogenic drugs are all present here, alongside some fantastic music.
The allure of the concept album continues, and here you will find some of the most memorable.
10. Abigail - King Diamond
Formed in 1985, Danish heavy metal band King Diamond have devoted a significant amount of their discography to concept albums, perhaps none more curious or convoluted than 1987's Abigail, the band's second studio effort.
This record is one of the group's most popular sets, with several re-releases and a 25th anniversary edition available. The album, in fact, has outlived many members of the band, with King Diamond himself (vocals) and Andy LaRocque (guitar) the only constant members.
The record's plot is as dark as they come. You could well imagine film-maker Ari Aster committing this twisted tale to celluloid. Set in 1845, the narrative follows a young couple, Miriam and Jonathan, as they move into a newly-inherited mansion, despite dread warnings from mysterious horsemen.
The ensuing hauntings, omens and trips back in time could fill this entire list by itself. Expect ghost babies, broken necks and an ending which is too distasteful for words.