10 Strongest Voices In Alternative Rock Music
The frontmen who have defined a generation of artists, with their distinctive vocal style.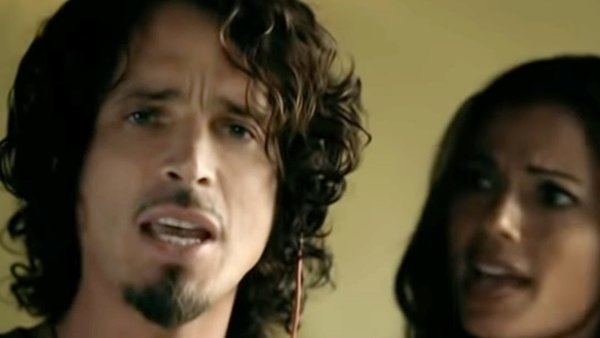 In most cases, a charismatic frontman who is also a great singer will become the focal point and identity of their band. And some voices in rock are so instantly recognisable, that when a song comes on the radio you'll know exactly who they are after the very first lines are sung. The varied rock scene we enjoy today has twisted and turned its way through many sub-genres, owing much to the bands and singers who were the faces of the alternative music scenes that rose out the nineties.
Bands from the Seattle scene with their origins rooted in punk and where the music was more important than the image, replaced the largely chauvinistic and big haired hard rock acts that had ruled MTV in the previous decade. Artists who created music that was more experimental when compared to the traditional rock sounds, and where aiming for originality by soaking up different musical influences, would help other movements such as nu-metal explode later in the decade.
Here, are the key voices who would go on to epitomise the alternative rock sound.
10. Scott Weiland
Following the release of their debut album Core (1992), Stone Temple Pilots were one of the most popular bands largely considered to be part of the 'grunge' movement, not to hail from Seattle. Scott Weiland was the vocalist and face of the band, and his commanding performance on tracks such as Plush, Creep and Sex Type Thing, helped bring the band their instant success.
He was a charismatic but somewhat mysterious frontman, with a distinctive twang to his soulful singing voice, whose infamous reputation for partying and living the rock and roll style proceeded him. Stone Temple Pilots would release a string of successful albums in the nineties including Purple (1994) and Tiny Music … Songs from the Vatican Gift Shop (1996), but following the release of their fifth album Shangri La Dee Da (2001), Weiland left, as his ongoing substance abuse impacted the relationship with his band mates.
But he was given a second chance as Guns N Roses trio Slash, Duff McKagan and Matt Sorum were looking for a singer to complete their new band Velvet Revolver. Weiland stepped up to the plate and made an attempt at cracking his addictions with the help of his newly sober bandmates. Velvet Revolver released two albums Contraband (2004) and Libertad (2007) before Scott returned to Stone Temple Pilots, as the band reformed for a tour and a new self-titled studio album (2010).