10 Things You Never Knew About Green Day
Odds, Ends, and Leftover Dookie.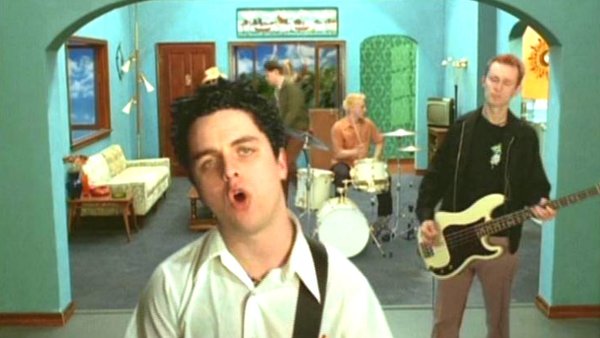 There's pretty much no way of listening to modern rock without getting past Green Day. Not long after they achieved mainstream success with their album Dookie, these bunch of punk brats from the Bay Area started to turn in some of the greatest rock albums of the modern age, even staging one of the greatest comebacks of all time with American Idiot. Though there's a practical treasure trove of info on these guys, what are the real nitty gritty stuff that you may have missed?
Yeah, rather than just your average punk outfit, all the members of Green Day have had more than a few creative endeavors on their plate at one time. Whether it's the way that they approached their own band or the relentless schedule they have working with other artists, you're only scratching the surface area if you decide to just give their hits a few spins.
Even though the actual songs speak for themselves, these little tidbits have had a hand in making these guys what we know them as today. Instead of hearing the meaning behind American Idiot for the umpteenth time in a row, these are the little eccentricities of one of the greatest bands to come from the pop punk movement.
10. They wrote a GoGos Song
As far back as punk goes, there has always been a particular distaste towards authority. No matter how tuneful some of the songs from bands like the Ramones were, every single track blaring out of their amplifiers was in direct opposition to the manufactured crap that had taken the music world by storm. Then again, Green Day were one of the first acts that proved that pop and punk could fit nicely together.
Though not known as a ghostwriter too often, Billie Joe Armstrong was actually a contributor to the comeback album from the '80s girl group the GoGos, where he donated his chops to the song Unforgiven. While it sounds weird to have a punk act on a group known for bubblegum, the actual construction of the GoGos was not too far removed from the underground, seeing how they got their start in punk rock squats just like Armstrong.
Finding a kindred spirit in Jane Wiedlin and Charlotte Coffey, the chorus of this song has Armstrong's fingerprints all over it, from the descending chord progression to the straight ahead rhythm it has. As it turns out, Billie ended up thinking enough of the tune to also add backing vocals and a little bit of guitar into the final mix. So next time you try to pass off the GoGos as music that your mum would love to listen to, take a closer listen and see the pop punk wonderchild at work behind the madness.