10 Underrated Albums By Huge Bands
Massive bands, forgotten masterpieces.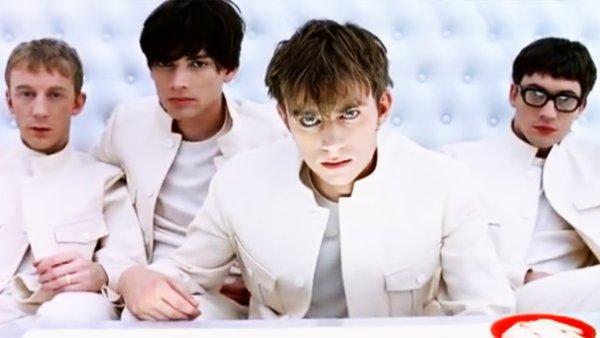 Being in one of the world's biggest bands looks (and almost certainly is) a blast, but it's actually a lot of work. Gruelling touring schedules, public scrutiny, and most importantly, the need to keep the music coming. You don't get to be megastars on the back of one or two albums - if you want to reach those heights, you need quantity as well as quality.
So while these bands are beloved by huge crowds the world over, it's no surprise that some of their music falls by the wayside critically, commercially, or in the test of time. Even universally beloved and famous acts have those records that people just never seem to talk about.
While these rich and famous rockers hardly need an ego boost, it's worthwhile shining a light on the lesser releases of these major acts. Sometimes they deserve to be elevated to the status of their biggest records; sometimes they even exceed the more frequently venerated material.
Even the best bands are liable to swing and miss sometimes, but these 10 records deserve a little more love, even if the groups themselves are doing just fine, thank you very much.
10. Arctic Monkeys - Humbug
The most impressive thing about Arctic Monkeys - aside from making it big with a name that bad - is their constant evolution. The band could've stuck to telling witty tales of being young and foolish, but instead they changed their sound from album to album, arguably culminating with fan favourite AM in 2013.
The albums that took them to that point, though, can sometimes feel forgotten, and that's most true with 2009's Humbug. Co-produced by Josh Homme, it's the band's first real effort at a proper shake up, and while some fans dismiss it, in retrospect it's a total success.
It sees frontman Alex Turner at the peak of his powers, wit intact but yet to embrace the kitsch of later releases. "My Propellor" is a great statement of intent, showing off the band's new weight, and the catchy "Dangerous Animals" culminates the band's coronation from Sheffield MySpace upstarts to generational rockstars.
It also features some of the band's best ballads - an underrated part of their game. "Cornerstone", in particular, might be their best written track, lush, lovelorn, biting and funny in equal measure. Cover to cover, it's one of their best releases.