10 Unlucky Musicians Who Narrowly Missed Out On Making It Big
A selection of all the band members who narrowly missed out on fame and fortune.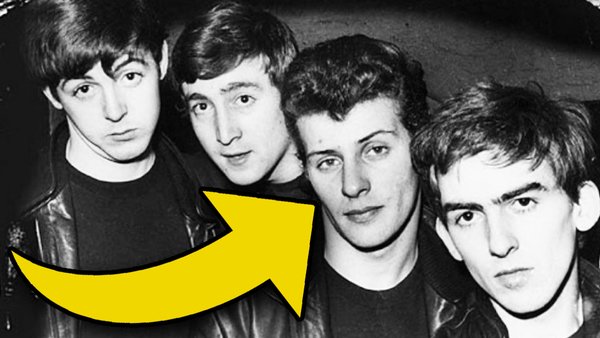 Fame is a fickle beast often sought after as the ultimate dream for bands and artists all over the whole world. For those lucky few who attain it, it has the power to transform their lives.
The childhood fanciful cliches of world tours, fast cars, mansions, and private jets occasionally becomes a reality for the lucky few able to climb to the top of the music industry. Selling out stadiums and receiving critical acclaim for their groundbreaking albums has now replaced these stars' previously mundane lines of work, and they wouldn't change it for the world.
But what about the musicians who, on their ascent up the ladder of fame, are unfortunate enough, due to various circumstances, to exit a band or project just before the release of a breakthrough album or song that launches an act into superstardom?
Here are a selection of musicians who came within striking distance of the private jets and mansions, and just missed out on the break of a lifetime.
10. Mick Barnard - Genesis
After the departure of founding member Anthony Phillips, Genesis were on the lookout for a guitarist who would help them craft their run of four classic progressive rock albums before lead singer Peter Gabriel's departure in 1974.
The band originally settled on Mick Barnard, a 22-year-old guitarist who auditioned for the prog rock godfathers in late-1970 as Phillips' replacement. Mick was instrumental in the next stage of the group's career before their breakthrough album, 1971's Nursery Cryme, was released.
During his tenure, Barnard played over thirty shows with Genesis, and appeared with the quintet on their very first television appearance. Mick was even involved in the creation of a Genesis classic, The Musical Box, which was written and debuted during Barnard's tenure.
Mick Barnard was ousted in early 1971 in favour of Steve Hackett, who would complete the classic line-up of Genesis. No audio recordings or photos exist from Barnard's time with the progressive ensemble, and their first TV appearance featuring Barnard is missing from the BBC's archive.
After his dismissal, Barnard fell into obscurity, only ever giving one interview in 2006 about his time with Genesis and missing the break of a lifetime.