12 '70s Hard Rock Albums All Fans Should Own
The meatiest records from the genre's finest decade.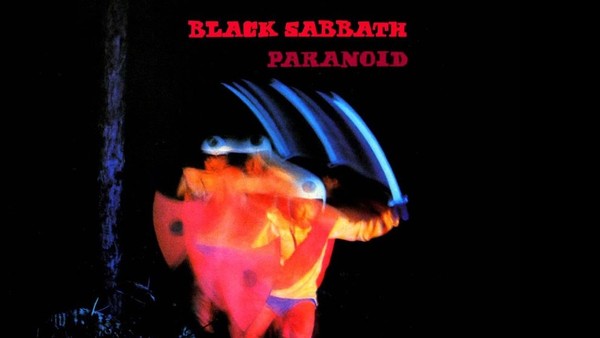 No decade has truly rocked before or since like the 1970s did. It was a decade of incredible innovation and experimentation, with glam, punk, disco, and nascent electronic and hip hop music rising and falling, but through it all were the bands who wanted nothing more than to grow out their hair, don the leather, and rock out.
If that sounds like there were scores of groups all doing the same thing, well, to an extent, there were. These booming days led a lot of chancers to form a band, and some of them even managed to get out a reasonably successful song or two before disappearing forever.
There were also the bands who innovated, experimented, and pushed the genre forward. This was a decade of albums, ambitious albums, and this dozen records encapsulates what the decade of hard rock was really all about.
Some were state of the union addresses, brimming with social commentary and stark warnings; others had little more in mind than making a set of great set of songs. Grouped together, they stand as a definitive statement from a time when hard rock was king.
12. Neil Young - Tonight's The Night
The Canadian legend had a tumultuous '70s. After two enormously successful records of primarily brittle country folk, a number of bereavements sent him scurrying for the comfort of noise. Pulling together a new band, he disappeared into studios in Hollywood and his ranch and bashed out one of the gloomiest, but heaviest, records of his career.
The title track sets things off on a reserved note with a painfully raw recap of Young's recently deceased roadie pal, but the record increases the volume steadily from there. "Come on Baby Let's Go Downtown" brings in Crazy Horse for the jam, and the brilliant "Albuquerque" utilises the thick, crunchy guitar tone that epitomises Young in rock mode.
"Lookout Joe" may be the definitive track on the album, another song memorialising losers and users but set to a swinging, barroom beat. A piano is pounded upon as Young encourages his sidemen to take solos and yell along to the melancholy chorus.
The album's release was delayed for two years in favour of the equally miserable, but prettier, On The Beach. It's a record forged by tough times, but it still sounds amazing.