12 Most Brutally Heavy Metal Albums EVER
Metal's sonic sucker-punches.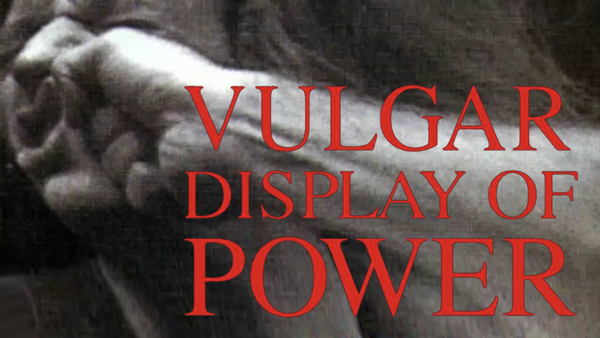 Metal has gone through its fair share of iterations through the years. Regardless if it was filtered through 80's pop, grunge, or 70's rock, metal has always prospered as one of the most endurable genres of music ever to hit the mainstream. While there's no set formula to a metal release, the common theme that runs through them all is heaviness.
Throughout each decade of rock's existence, albums have come out with the right amount of sonic weight to them that blasted back many a rocker's eardrums. These albums are still rooted in a solid foundation, but the actual goal of these tunes is to absolutely obliterate everything in its path.
While genres like death metal or black metal make their living off of blowing out your speakers, here are a few examples of bands that have ripped open people's skulls with just the blunt power of music. There may be some offshoots of hard rock or industrial thrown into the mix, but these exceptions have more than earned their spot in the heaviest offerings in popular music.
These albums might not all sound the same, but each are sure to leave you bruised and broken afterward. Turn it up and brace for impact.
12. Dirt - Alice In Chains
In the world of hard rock, grunge came to prominence in the early 90's and pretty much rewrote the handbook. Although these bands were putting out quality records, not many had their toes dipped in metal territory quite like Alice in Chains. Once the band got off the road for their first offering Facelift, we were treated to something much darker on Dirt.
The entire record is coated in an existential melancholy, almost like each of the band members are teetering right on the edge of existence at every turn. The amount of heavy riffs from Jerry Cantrell on songs like "Them Bones" and "Dam That River" provide an ideal counterbalance to the gorgeous vocal harmonies he shares with singer Layne Staley.
Although the whole album earns its heavy pedigree, it gets even heavier once everything's put into context. At the time of recording, Staley was suffering from a heroin addiction that would eventually claim his life, and these lyrics read like the confessions of a man who has fallen prey to his own sins.
The music made you feel that dread, but knowing what we know, these are the true sounds of Layne's inner pain coming from the other side of consciousness. While most were going along with the trend of flannel shirts and angst, this was the most ominous record from the scene to work its way onto the Billboard Charts.