12 Most Hated Hard Rock Albums (From Great Bands)
When genius goes astray...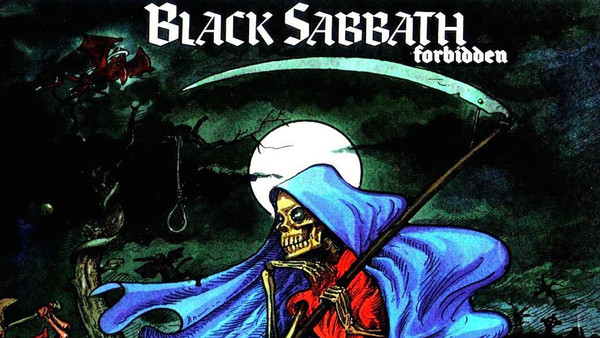 As time passes, bands tend to build a certain reputation with their fans. Where most acts tend to fall apart after lackluster releases, the best of the bunch tend to impress their audience time and time again with fantastic albums. On the other hand, no musician is perfect and every great act is bound to run out of steam sooner or later.
Stemming from lack of ideas, misguided reinventions, or just bad foundations, these albums have burned many hard rock fans throughout history. Instead of settling the listener into a pummeling hard rock groove, these albums have run the gamut from fan's outright anger to incessantly boring them. These records tend to fall into obscurity or are known as the pariah of these bands' back catalogs.
Though all of these albums have gone through the ringer more than a few times, not all of the records are horrible from start to finish. Sure, they might have some moments that are ill-advised for sure, but the greatness of these bands still shine through the cracks of some of these sonic blemishes. These are the albums that have left many hard rock fans feeling betrayed and many hard rock bands scrambling for course correction.
12. One More Light - Linkin Park
Linkin Park's rise to the top of the nu metal big leagues was one of the biggest success stories of the 2000's. After the influx of bands like Korn and Deftones, Linkin Park took the logical next step of utilizing both a singer and rapper to play off each other in one band.
Over time though, the band started to tinker with the sound that made them so popular among angsty teenagers. While albums like A Thousand Suns show what the band can do music outside of their comfort zone, One More Light is the sound of a rock band playing catch up with the pop landscape. At a time when Linkin Park could have stomped out the competition, this attempt at Top 40 success remains one of the more flagrant missteps of the band's career, with songs that sound more in line next to Katy Perry than Korn.
The vitriol towards this album only got worse when the band made defenses towards the music, where they ended up bad-mouthing their previous masterpieces like Hybrid Theory. It stings all the more when frontman Chester Bennington took his own life shortly after the album's release. Though this record might not be good, no one wanted this to be the band's swansong, but this stands as the last artistic statement from one of the greatest singers in 2000's rock.