12 Things You Didn't Know About Avenged Sevenfold
One of the greatest metal bands on earth have a few stories to tell.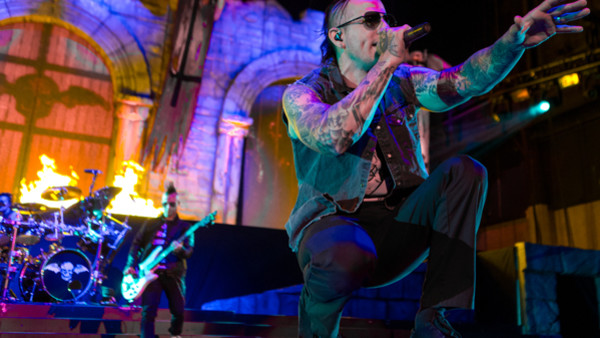 From high school meet-ups to music festivals around the world, Avenged Sevenfold have done it all, remaining one of only a handful of bands that manage to essentially remain as their original lineup despite so much forward momentum. However it hasn't all been champagne bottle cork-pops and headline slots, back in 2009 the band sadly suffered their first loss as now-legendary drummer Jimmy 'The Rev' Sullivan passed away. An icon to an entire generation alongside the band themselves, The Rev now lives on in the spirit of everything the guys do - from new album Hail to the King that helped Download's ears prick up and give them the main stage slot, to M. Shadows'-created video game where he appears in demon-form. It's not just tumultuous times on the road that's changed over the last 16 years either, musically Avenged went from a far more intense, thrash-like metalcore sound, through their greatest work to date in the exemplary City of Evil, and through to the aforementioned Hail to the King which easily features their most accessible and anthemic songs yet. Regardless of what's happening on or off stage, the band have always been open and frank about their approach to writing music, growing up in the public eye alongside thousands of people of all ages and making sure to deliver in the live arena whenever a show takes place. With so many miles travelled and so much to discuss, Avenged are just getting started etching their name into the history books.
12. The Song 'Fiction' Was Completed By The Rev Three Days Before His Death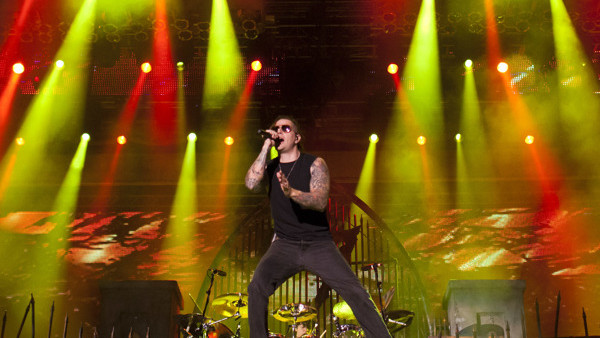 Taken from their 'comeback' Nightmare album, eerie piano-led ballad Fiction marks Sullivan's last recording on an Avenged album. As he was finishing up he reportedly told M. Shadows "I think I've given you guys everything that I have [...] I don't know if we have any songs left or what we're going to do, but this is my final song" before passing away not three days later.