13 Greatest Ever Metallica Live Performances
Shows that prove the greatest band in the world are also the greatest live band.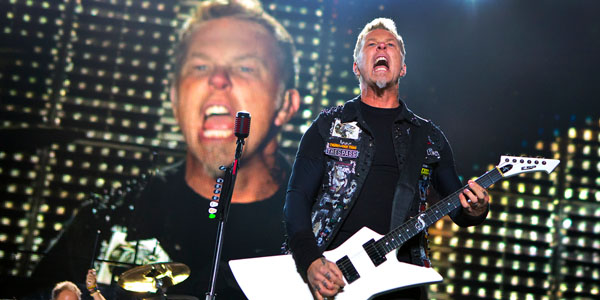 If there€™s one thing Metallica know how to do other than cutting blistering tracks and aurally assaulting adoring fans, it€™s defying bootleggers. Not only were they responsible for vanquishing Napster in a big way, but they also killed their potential live pirates with kindness, releasing high-quality soundboard recordings of most of their concerts on their own site. As business decisions go - and as a means to further propel the accelerating mythology of their live prowess - that was a utterly inspired move. With the band currently working on producing a follow-up to 2008€™s Death Magnetic - something James Hetfield has promised is firmly on its way, times are good for Metallica fans. And unlike some bands who live and die on their album releases, the best thing about being part of the Metallica Family is the band's seemingly relentless commitment to touring. Given how incredible the live show is, that's not at all surprising. Now is the prefect time to look back at the greatest live performances in the thrash metal Gods€™ career...
13. The Big Four - Sonisphere 2011
https://www.youtube.com/watch?v=K9P-H_Qd908 It might not have been the first time the Big Four had united for a live performance - that happened the year before in 2010 - but there was something fundamentally gripping about the convergence of thrash€™s biggest icons at Knebworth that raised it above that performance. Perhaps it was down to the spiritual significance of the venue, or the irresistible enthusiasm of the responsive, enthralled crowd - whatever the case, when Metallica took to the stage as the final of the thrash quartet, the 2 hour set was a thing of tight, slick beauty. The crowning moment for many thrash fans will undoubtedly have been the unification of all four bands playing together for €œAm I Evil?€ and it€™s hard to argue with how good it felt to see nostalgia and the present and future of rock smash together for one song.