15 Best Metal Albums Of 2019
From Tomb Mold to Tool, metalcore to doom...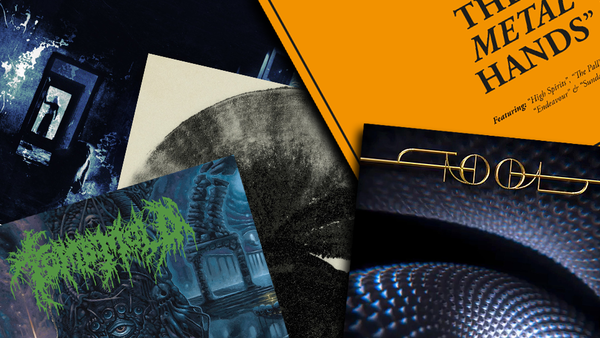 How do you start unpacking a year as musically diverse and satisfying as 2019? By acknowledging some of the high-quality releases that didn't quite bring enough to the table to make the final cut, of course.
Our honourable mentions are Inter Arma's Sulphur English, Equipoise's Demiurgus, Misþyrming's Algleymi, Alcest's Spiritual Instinct, Abyssal's A Beacon In The Husk, Yellow Eyes' Rare Field Ceiling, Superstition's The Anatomy of Unholy Transformation, Soen's Lotus, Idle Hands' Maya, Brutus' Nest, Fuming Mouth's The Grand Descent, Devil Master's impossibly fun Satan Spits on Children of Light, and Mortality Rate's You Were the Gasoline EP - the most righteous slab of metallic hardcore to drop all year.
The above records are more than worthy of your attention and should scratch many a metalhead's itch. They would have made the list proper in almost any other year, but 2019 has been insane. Metal and its various subgenres are deeper than the Mariana Trench, streaming platforms have made almost every record ever made available at the click of a mouse, and the underground is endless.
Basically, metal, as a genre, is absolutely stacked. Let's dive into 2019's greatest...