15 Most Underrated Hard Rock Bands Of All Time
Faith No More and the long-under-heralded Riff Lords.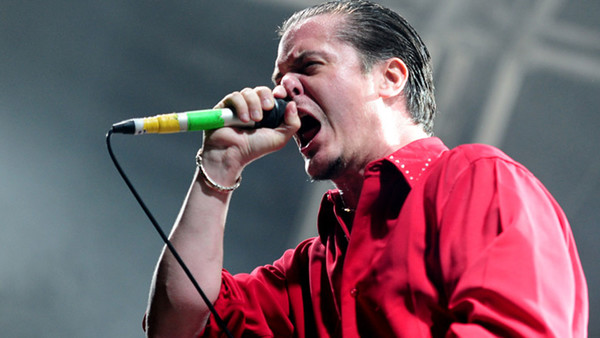 Some of the greatest rock acts seem to be in a league all their own. Whether it's the way they write riffs or how they approach the stage, much of the iconic acts of old have so many signatures that it seems to be ingrained in the very fiber of their being. On the other hand, everybody gets it from somewhere.
As much as we like to fawn over our favorite bands, some truly great groups have been lost to history who deserve to be mentioned right alongside these great acts. Across their tenure, these acts have pushed the genre forward in their own unique way, with tunes that encompassed both great riffs and exciting new sonic avenues. Some of the ideas these bands had were so good that even the iconic bands of the genre ended up taking a few cues from their sound.
From glam to punk to garage rock, each one of these acts have done their part to make their namesake genre a bit meaner. While their songs may not have been as a big as other artists' hits, they are more than worthy of being included among the all-time greats.
Here are just a small helping of the Masters of Riff that time has forgotten.
15. Blue Cheer
In the late 60's, rock was growing up to become something much more sinister. Acts like Iggy and the Stooges and the MC5 were taking large strides to create what would become the sound of punk rock later down the line. While Alice Cooper was making waves in the hard rock as one of the first heavy metal artists, most of the metallic sounds could only be found in British bands like Deep Purple and Black Sabbath.
In the middle of the mayhem, Blue Cheer emerged from the middle of the Haight Asbury scene of San Francisco and left the stoned-out hippies with their jaws wide open. While the band's music wasn't necessarily metal in melodic structure, they made up for it with some of the loudest records the genre had ever heard. Drawn to the more off-the-wall experiments of the hippie generation, the band's records were always designed to hit you with the same sonic power as a nuclear explosion.
Though they may not have seen the adulation as other metal innovators, the band did find fans in some of the biggest artists of the day, with Eric Clapton calling them the "progenitors of heavy" along with the open admiration of Rush's Geddy Lee. With just a few blues riffs and a lot of fury, Blue Cheer helped define a new sonic landscape for bands to wreak havoc in.