15 Things Only Slipknot Fans Will Understand
What doesn't kill us only makes us stronger, Maggots!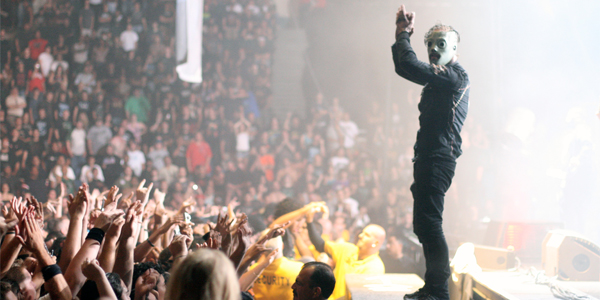 Since they first burst into public view in 1999, Slipknot have grown into perhaps the biggest metal band in the world. Yet Slipknot fans - affectionately named Maggots - remain a unique and singular breed of animal. Their love of the nine-headed monster from Des Moines, Iowa is cult-like, and has resulted in some fairly dramatic and even terrifying displays of public adoration. This is a band that demands full-on fandom; even obsession. The Maggots know their favourite band inside out. They mourned with Slipknot's members when bassist Paul Gray passed away, they follow the group's many side projects (from Stone Sour to Murderdolls), they know each member's allocated number, and they sing along to every word that erupts from Corey Taylor's mouth. Just one glance around the crowd at a Slipknot gig reveals a vast quantity of tattoos dedicated to the masked men, showing the extremes that fans will go to in their public displays of affection. But, rewarding as it may be, being a fan of a band as extreme as Slipknot isn't always straightforward. Here is a list of fifteen elements of Slipknot fandom that are understood by every true Maggot.