20 Best Hard Rock & Heavy Metal Albums Of 2016
Metallica, Korn, Opeth, Testament, Alter Bridge... What a year it's been!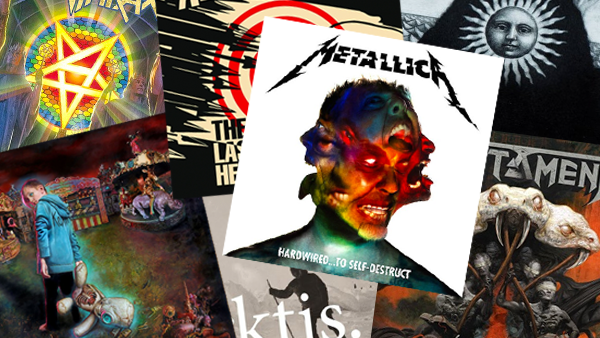 For those who may not know, 2016 has been an undeniably amazing year for the realm of the heavy. Not only has it seen a plethora of deserving, young acts break through the rock n' roll glass ceiling, but it has also witnessed old-school bands from years gone by totally revitalise themselves, making some of their best material in decades.
So before we get going with this list of the year's top heavy records, here's a quick rundown of some honourable mentions to stop you guys in the comments from lynching me: DevilDriver, Avenged Sevenfold, Megadeth, Wakrat, Black Crown Initiate, Devilment, Lamb of God, Watchtower, Fleshgod Apocalypse, Protest the Hero, Dream Theater, Venom Prison and way, way more all made great albums (or EP's) this year, but I only have 20 slots, and a line has to be drawn somewhere.
Nonetheless, onto the main event. Here are WhatCulture's best heavy releases of 2016:
20. Lost Society - Braindead
Beginning the cream of 2016's crop is Finnish thrashers Lost Society and their third album, Braindead.
Musically, this was an immense record for the up-and-coming quartet, abandoning the "speed and thrash 24/7" approach of their previous two releases, making for something much more diverse. While entries like "Hangover Activator" and "Rage Me Up" remain insanely quick, the mid-paced "I Am the Antidote" and "Only (My) Death Is Certain" doubtlessly make up Braindead's highlights, demonstrating a Lost Society that is eager and hungry to evolve.
If the band continues in this direction for their next album, the metal world will be Lost Society's oyster.
Matt Mills
I write for Metal Hammer, Prog and WhatCulture. I don't have Facebook or Twitter, so you'll just have to call me a stupid cuck to my face.
See more from Matt