20 Best Metal Albums Of Summer 2017
This summer has seen 2017's metal scene truly hot up.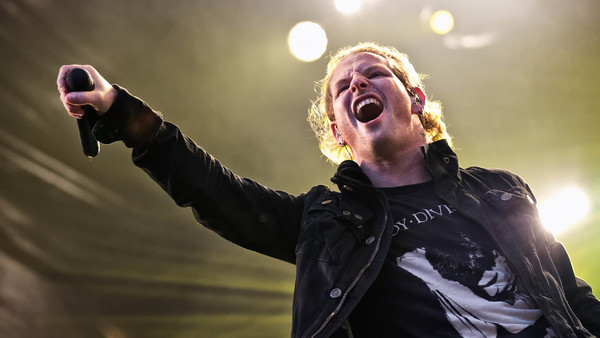 It's been roughly four months since we last listed 2017's best heavy releases and, since then, the metal landscape of this year has only been on the up and up.
Without question, this summer's rock has truly taken the ball that winter and spring had started rolling, running with it as fast as possible to make the period between May and August even more versatile, progressive and, most importantly, loud!
There have been chart-smashing hits, out-of-nowhere surprises, veterans rediscovering their past glories - even underground bands making massive statements. Truly, it's been a gargantuan summer.
However, due to how packed the past weeks have been, it would be impossible to fit every metal release into this top twenty, so here are some honourable mentions:
Night Flight Orchestra's Amber Galactic, Motionless in White's Graveyard Shift, Rings of Saturn's Ultu Ulla, In This Moment's Ritual, Less Art's Strangled Light, Dead Cross's self-titled debut, Suffocation's ...Of the Dark Light, Unbowed's Through Endless Tides, Kobra and the Lotus's Prevail I, Municipal Waste's Slime and Punishment, Dying Fetus's Wrong One to F*ck With, CKY's The Phoenix, Adagio's Life, Rex Brown's Smoke on This..., Malevolence's Self Supremacy, Oceans Ate Alaska's Hikari and far, far more are all ace albums, but couldn't make the cut.
Sorry.
Also, if there are any more releases that you think are missing, you might be able to find them in my "20 Best Metal Albums of Winter/Spring 2017" and "10 Best EP's of 2017 (So Far)" articles.
Matt Mills
I write for Metal Hammer, Prog and WhatCulture. I don't have Facebook or Twitter, so you'll just have to call me a stupid cuck to my face.
See more from Matt