20 Most Anticipated Hard Rock & Metal Albums Of 2022
Featuring the newest tracks from Bring Me The Horizon, Muse, Ghost & more.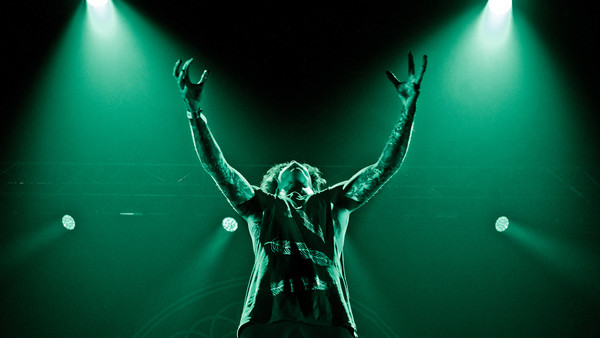 When considering musical taste, the only real consistence is that every one of us have our own favourite bands and music. They are timeless, comfortable, and (at least in our opinion) can do no wrong release after release.
As much as the charts, trusted reviewers, and Spotify Discover playlists introduce us to some amazing content, nothing can come close to the impending release of an album (and subsequent tour) from one of your favourites.
For fans of rock and metal in all their flavours, 2022 has some of the all time great and most influential bands giving their fans an album worth of material for them to listen to and obsess over.
As 2022 (without jinxing anything) sees the pandemic restrictions increasingly easing, we are seeing the product of artist's time and toil during lockdown set loose into the world. The music industry is swelling with impending releases over the next year, some set in stone while others have a "TBA 2022" status.
Regardless, here's everything worth keeping an ear on in the new year.
20. Shinedown
Title: Planet Zero
Release Date: 22 April 2022
Previous Release: Attention Attention (2018)
Shinedown are a band that have had a great career with mainstream music fans as well as their target demographic. In March 2021, Billboard ranked the band top of their Greatest of All Time Mainstreams Rock Artists list.
Frontman Brent Smith described Planet Zero as "[...] a record that I think some people will consider controversial [...] very provocative, especially for Shinedown." Though he assured fans:
"The record is not a complete political record/thought-provoking record in regards to, 'This is what we think and you should think that way.' It's the complete opposite of that. What it is, it's historical. Nobody writes records like these anymore."
On 26th January 2021, Shinedown released the album's first single and titular track Planet Zero. The political themes are evident in the track's lyrics, with lines such as "they're cancelling your feelings" and "so bite your tongue 'cause it might save your life." With revealed track titles such as America Burning and The Saints of Violence and Innuendo, Planet Zero may not be a "complete political record," however, it is likely heavily politicised.