20 Things Only Arctic Monkeys Fans Will Understand
19. We All Want Matt Helders To Be Our Best Friend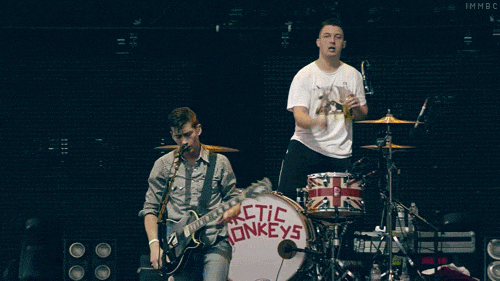 "That chap back there on your girlfriend's mind is called Mr. Mathew J. Helders III." So says Alex Turner towards the end of certain gigs, and it has to be said that it's hard not to love the Monkeys' resident joker-in-chief. The man who has been known to plaster "Agile Beast" across his drumkits is a whirlwind of activity; he has sidelined as a DJ and producer, has had his own line of clothing, and -
as this GoPro footage shows
- he's a pretty handy drummer, too. What's more, he's a genuinely likeable chap, dispelling any possibility of arrogance with an ironic gag or a cheeky grin. The band aren't averse to having fun in spite of the sardonic nature of their music, and having someone like Helders among your ranks certainly doesn't hurt.
18. Their Low-Key Moments Are Also Some Of Their Best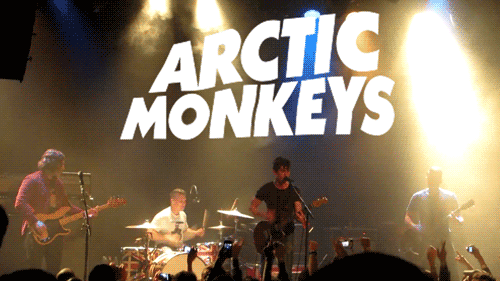 When you think of early Arctic Monkeys, what often comes to mind is how they burst onto the scene with the up-tempo 'I Bet That You Look Good on the Dancefloor'. Or perhaps you remember their early years best for the thunderous drumming of 'View From the Afternoon' or the bass-driven chaos of 'Brianstorm'. These are the kind of songs that typify the band's first steps in the industry, and even now the steadier beats of AM leave room for heavier tracks like 'R U Mine?'. And yet if you dig a little deeper, there are a host of slow-burning tracks that reveal the Monkeys' softer side. 'Riot Van' is astoundingly brooding for a song about a confrontation with the police, while 'The Only Ones Who Know' stood out as a surprisingly tender moment amid the glorious mayhem of Favourite Worst Nightmare. More recently, 'No. 1 Party Anthem' and 'Mad Sounds' - all deep warble and low tempo - are just the latest examples that Arctic Monkeys don't always need much noise to make an impact.