4 Things We Learned From Bob Dylan's Murder Most Foul
The Poet Laureate of Rock and Roll had returned with his longest song yet.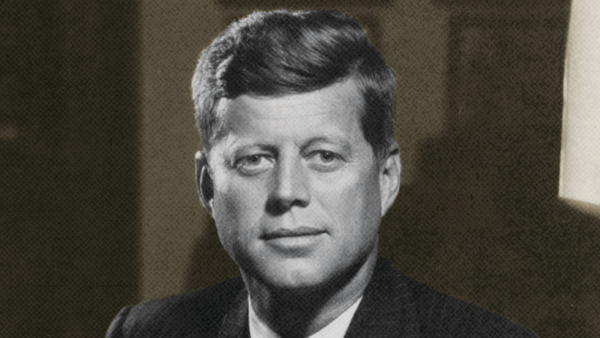 In one of the more unexpected surprise music drops of the last few years, Bob Dylan has released a 17-minute song detailing the 1963 assassination of US President John F Kennedy.
Titled "Murder Most Foul", the track marks the first time Dylan has released music since his 2017 album Triplicate and the first recording of an original composition from the legendary artist in over eight years.
Dylan released the song along with a brief statement on his social media, remarking that the track had been "recorded a while back", and imploring everyone to "stay safe".
Clocking in at an enormous 16 minutes and 57 seconds, the track is officially Dylan's longest ever according to his devoted fanbase and has more than quenched the thirst of the adherents of Dylanology who have waited years to hear new original music from Mr Zimmerman.
The much-debated 1963 assassination of one of America's most iconic leaders is perhaps a surprising subject matter for a song released in 2020 but Dylan has always been something of a musical riddle wrapped in an enigma.
But what does an unexpected musical release during the current political climate mean? Only the man himself knows, but there's no doubt that fans everywhere are excited to hear Dylan back in front of the microphone.
4. It's His Longest Track Ever
It shouldn't be surprising given his background in folk music and penchant for storytelling that Dylan has released some pretty long songs over the course of his career.
In his most recent studio album to feature original compositions, Tempest, six of the ten tracks lasted over seven minutes with Dylan demonstrating his he's never been afraid to take his time when telling a story.
Murder Most Foul clocks in at just under 17 minutes, making it the longest Dylan studio recording to date, an impressive feat considering his predilection for longer songs and the size of his discography.
The track that previously held the title as Dylan's longest song to find its way on to an official release was that of Highlands from the 1997 album Time Out of Mind. Highlands is a ballad that takes inspiration from the Scottish poet Robert Burns and much like Murder Most Foul also includes a litany of references to pop culture.
According to Dylan's official website, the song has even been played live 9 times, so perhaps Murder Most Foul could also get the same treatment in front of an audience in the future.