9 Musicians You Probably Forgot Were Playboy Cover Girls
Wait, I think you're in the wrong room. The recording studio is down the hall...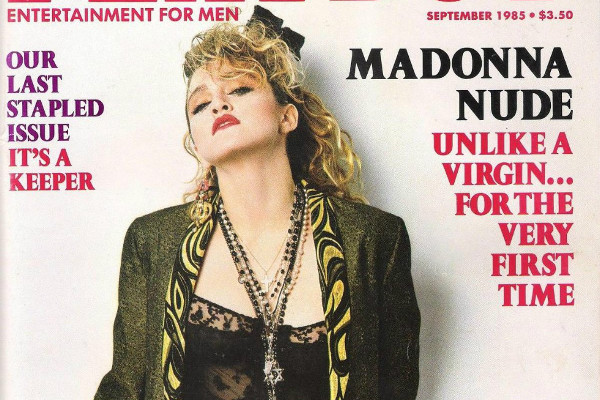 For all the men who came of age thanks to Hugh Hefner's salacious brand, the news that Playboy will no longer feature nudity in its magazines is a shot right into the heart of youthful wistfulness. (Or is it a shot into the crotch? Either way...) Playboy, though already a bit of a relic by the time the internet spurted into mainstream popularity, was a cultural rite, a strange ritual sneakily passed along through the generations. Although its relevance to pop culture is long gone, it was once an important touchstone, particularly in America, for the non-prudes to discuss around the water cooler. ("Did you see
Madonna
posed on the cover?" "No, I only read Esquire." "...Loser.") Not quite as raunchy as Penthouse or Hustler but more straightforward with its intentions than Maxim, Playboy was the creme de la creme of nudie pictures, and it attracted a widespread crowd of "readers" because of it. It also became
the
place for soon-to-be celebrities--and former megastars looking for a little more press--to bare it all. Yes, an incredible number of movie stars, models, and musicians have embraced the Bunny Ears over the last six decades. Most shocking is probably the amount of pop stars. In fact, it may surprise you just how many of the music world's once-premiere ladies have taken to appearing on the cover of the world's most famous pants-less periodical. Do you remember these pop stars flaunting their stuff on the front of Playboy? Answer honestly...
Bonus: Downtown Julie Brown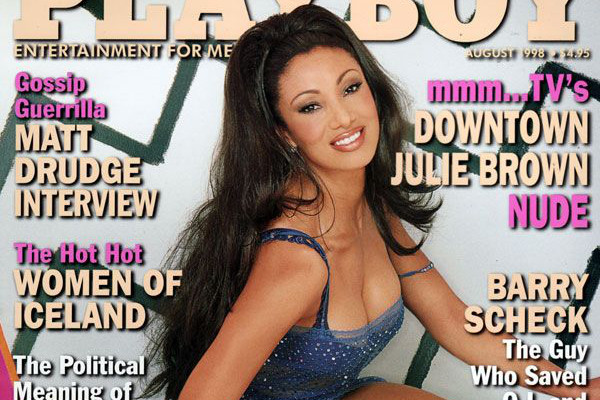 Although she wasn't a musician, being an original MTV VJ qualifies her for this strictly based the amount of up close, personal contact she's had with artists over the years. She got close up close and personal with fans in a way she'd never done before by appearing in the August 1998 issue.