Behemoth: I Loved You At Your Darkest Review
Poland's black metal heathens defy both God and expectations on their eleventh album.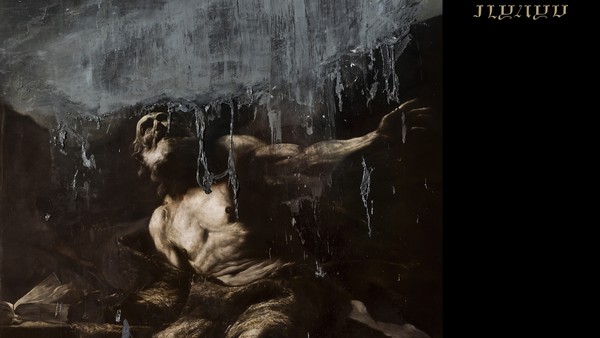 In January 2014, Behemoth unleashed one of the greatest black metal albums of all time, The Satanist. A record intellectual in its heathenism, it shone through eclecticism that strengthened its creators' usual, dark stylings with hints of thrash, doom, progressive and melodic death metal. It stands as a titan of modern heaviness that many a metalhead lovingly worships at the altar of.
Ultimately, The Satanist made for a disc so brilliant and so seemingly indomitable that even Behemoth themselves, at one point, thought that it should be their last-ever studio release. However, after almost five years, a successor has finally stepped forward and, even from the get-go, prospects for I Loved You at Your Darkest seemed very promising.
It was immediately clear that with their new output, Behemoth would not weaken the unholy stance that made The Satanist, lyrically, feel so dangerous and enigmatic. First, the new album's title is taken directly from a quote by Christ himself. Then came the music video "God=Dog": a four-minute slice of ominous black/death metal that blasphemed against the Lord, Jesus, Saint Peter, Saint Bartholomew, the Ten Commandments and the papacy all at the same time.
So far, so good.
Happily, the rest of I Loved You at Your Darkest follows this dramatic precedent, becoming the proverbial South of Heaven to The Satanist's Reign in Blood. Musically, it is a far more stripped-back experience, trading ferocious diversity for taut suspense, thrashing hooks and abrasive melodies.
In the lead-up to its unveiling, frontman Nergal opined that this album would be a more rock-inspired affair than anything else in Behemoth's canon, and that is now plain to see: I Loved You at Your Darkest gleefully makes use of the genre's penchant of hopping between foreboding cleanliness and climactic catharsis. Tracks like "God=Dog", "Ecclesia Diabolica Catholica", "Angelvs XIII" and "Havohej Pantocrator" are the apotheosis of this newfound formula. Each regularly utilises quieter moments fuelled by clean or acoustic guitars, slow percussion and dissonant atmospherics to punctuate the next pummelling black metal riff or rowdy chorus.
Furthermore, the melodies of I Loved You at Your Darkest are, as far as black metal is concerned, incredibly striking, hammered home by traditionally-inclined hooks and solos as well as an abundance of choirs and clean, almost operatic singing.
Yet, even through its multitude of glories, Behemoth's eleventh full-length outing won't be a genre-defining triumph like its predecessor, which maintained a perfect balance of cohesion and diversity that I Loved You at Your Darkest – through its loyalty to its one primary aural ideology – does not match. At the same time, it feels like Behemoth knew this just as much as their fans would. Through their relentless touring in support of it, a live album in its honour and them considering to never enter the studio again after it came out, it is clear that they see The Satanist as an inimitable highpoint.
I Loved You at Your Darkest is an intentional rebellion against Nergal and his disciples' prior endeavours, intended to be an entirely different beast. And, in that facet, it is an undisputed success. It is a minimalist effort that focuses mainly on exploring one musical juxtaposition: that between the heavy and the tranquil; the loud and the quiet; the hard and the soft; the dark and the light.
And, in the end, isn't rebellion the driving force of the Devil to begin with?
Final verdict: ★★★★☆
I Loved You at Your Darkest is out on 5th October via Nuclear Blast Records.
Want to write about behemoth? Get started below...
Create Content and Get Paid
---
Matt Mills
I write for Metal Hammer, Prog and WhatCulture. I don't have Facebook or Twitter, so you'll just have to call me a stupid cuck to my face.
See more from Matt