Black Sabbath: Ranking Every Ozzy Osbourne Album From Worst To Best
Just which of the seminal metal group's records featuring the Prince of Darkness is the best?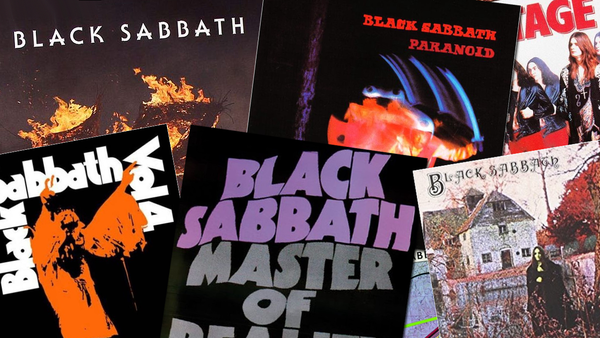 Ask anyone who springs to mind when the words 'heavy metal' are mentioned, and chances are they'll say Black Sabbath. The genre-defining outfit from Birmingham emerged at the genesis of the sound, and across their career they've remained one of the most influential bands of the ever-expanding metal movement overall.
Much of their influential status hails from the early days, in the first decade of their career when they were fronted by one John Michael "Ozzy" Osbourne.
The Prince of Darkness remains an indomitable figure in world music, one of the most recognisable men in rock and roll to this day - and it's hard to deny that his tenure at the front of Sabbath, alongside guitarist Tony Iommi, bass player Geezer Butler and drummer Bill Ward, has enshrined him into the history books.
But just which of the group's albums led by Ozzy - eight in the seventies and a lone farewell album in 2013 - are the best of the bunch?
We've run our eye over the competition, picking standout tracks to reach a conclusion that feels right. What is the best Ozzy-fronted Sabbath record?
Read on...
9. Technical Ecstasy
This seventh offering from the original lineup, recorded at the arguable peak of their drug-addled indulgences and in a studio next door to the Eagles' Hotel California no less, is a cut above most post-Osbourne efforts - but its attempts to further broaden their sound is a tiresome mess.
The album isn't all limp-fisted flaccidity though; opener Back Street Kids rages hard, Bill Ward picked up a rare vocal spot with the ballad It's Alright and the climactic Dirty Women is one of the band's best closing cuts, popular enough to survive into their final live sets on The End Tour.
Still, its creative process showed the frayed edges of the band's psyche, as Iommi took on effective solo production while Osbourne began to seriously mull a career away from Sabbath. Butler later admitted that the record was the beginning of the end for the group's original lineup.
On stage, the Technical Ecstasy Tour saw the band bring along artists such as Boston and Ted Nugent in North America while a then-Let There Be Rock-era AC/DC opened up a handful of dates in Europe, leading to a reported flick-knife encounter between Butler and Malcolm Young.