Bloodstock Festival 2018: 10 Things We Learnt
The best performances and moments of four brutally brilliant days.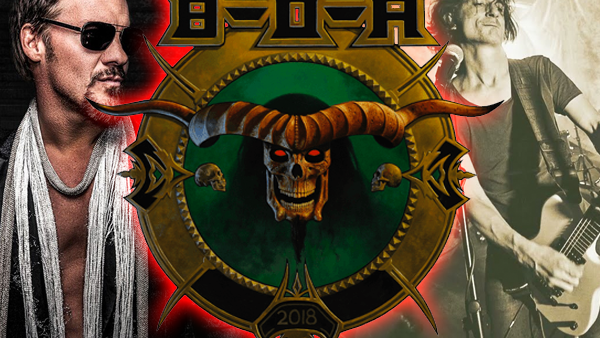 Another Bloodstock has been, gone and done, and the post-festival blues are already beginning to set in. Especially when you look back and consider how utterly fantastic this year's edition was.
In 2018, the UK's best pure metal festival gifted its 18,000 attendees with a stacked four-day line-up jammed full of heavy favourites, all peaking with the three main-event headliners of Judas Priest, Gojira and Nightwish. It was a constantly exciting weekend of alcohol and fantastic music, spread out over the three Ronnie James Dio, Hobgoblin and Sophie Lancaster stages.
To help ease the feelings of sadness about such magnificence coming to an end, there couldn't be a better time to revisit the sordid aural occurrences of Derbyshire's Catton Park from the 9th through to the 12th August, picking out the best and most noteworthy moments to make festival-goers feel all warm and fuzzy inside, while also making everyone that missed it remarkably jealous.
But before we can commence with the list proper, here are some honourable mentions for other life lessons that we picked up during our stay:
Bleed from Within have just played the best show of their careers; Suicidal Tendencies + small tent = near-death experience; Emperor's Anthems to the Welkin at Dusk is a timeless classic; Power Trip are the future of thrash metal; After Firepower, Judas Priest are on the best form of their career.
10. Venom, Inc. > Venom
In the early '80s, Venom were basically the scariest thing in heavy metal. Their music eschewed the over-the-top pageantry and melodies of the contemporary New Wave of British Heavy Metal in favour of a more simplistic yet manic approach that was previously unheard of, while fans were questioning whether or not the musicians were legitimately Satanists.
Flash-forward to the 2010s and the mystique of the Cronos-fronted power trio has practically vanished thanks to constant line-up changes and their inability to expand upon the initial fury of Welcome to Hell, Black Metal and At War with Satan. So it was refreshing to see offshoot rivals Venom, Inc. – formed in 2014 by ex-members Mantas, Abaddon and Tony "Demolition Man" Dolan – decimate Bloodstock on the Saturday. The regenerated brutalists played an hour-long set that injected renewed enthusiasm into classic anthems while mixing them with new material from 2017's killer Avé (the best release to have the Venom name on it since 1991).
Comparing Venom, Inc.'s recent trailblazer with the original article's showcase at the 2016 Bloodstock only makes the former's brilliance all the more apparent. And with new music already in the pipeline, it sounds like Venom, Inc. are only just getting started…