Blur: 1 Hidden Gem On Every Album
Parklife isn't ALL about Parklife, y'know.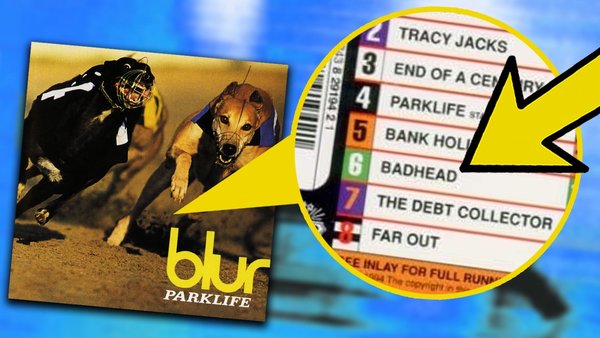 At the height of the mid-Nineties Britpop wars, the Gallagher brothers were always quick to put themselves over as the natural heirs to The Beatles.
With the benefit of hindsight, it was not Oasis but Blur, with their questing, Beatlesque drive towards new sounds and sonic frontiers on every record, who had assumed the mantle of Britain's greatest pop band.
Like other bands such as The Kinks, Queen and The Jam, Blur are a very English band who released a string of hits that are imprinted indelibly on the collective national psyche. Tracks like Parklife and The Universal are amongst the Crown Jewels of British pop music.
Beyond those hits, there are plenty of other pleasures to be found lurking in the band's back catalogue. That restless pursuit of new directions means each of their albums is bursting with variety. They never delivered three singles and then an album of very similar tracks that aren't quite as good.
The Britpop tag ultimately proved reductive but Blur refused to be boxed in. Over the course of eight albums they mined not just Sixties and Seventies Britrock but Europop, American alt-rock, glam tinged art pop, dance music and more.
10. Leisure - Sing
Blur helped define the sound of British music in the Nineties but with their earliest studio efforts they were very much chasing rather than setting trends. You wouldn't guess they were going to be anything special.
Their debut album Leisure is all baggy beats and dreamy shoe-gaze guitar with singer Damon Albarn droning vacant nothings over the top. Even the more memorable bits(She's So High, There's No Other Way) wear their influences on their sleeve.
The album is inessential to all but the most ardent Blur fans but there is one moment that towers above the rest. Sing is a winding, hypnotic track built on a relentless, pounded piano that builds to a transcendent, blissed out chorus. It speaks to a potential that otherwise goes untapped.
It speaks volumes that when Blur had long since left the sounds of their debut behind them, they were happy for this song to be on the Trainspotting soundtrack. For that matter, it speaks volumes that the people making Trainspotting even wanted it.