Elton John: 10 Best Classic Rock Songs
One of the all-time greats.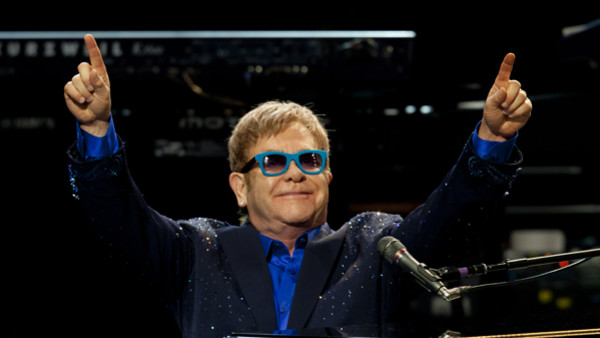 Elton John is inarguably one of the most famous rockstars in the world. In fact so vast and all encompassing is his celebrity status that it threatens to obscure his actual talent. The rock stardom almost overshadows the actual rock music.
Better known now for garnering knighthoods, penning Disney musicals and offering sentimental tributes to dead princesses, the former Reg Dwight was once something of a rock and roll prodigy.
Before the Eighties rolled around and John seemingly buried half his talent under a blizzard of cocaine he was the piano pounding, stool kicking dynamo behind some of the finest songs in the classic rock pantheon.
Last year's biopic Rocketman felt like a conscious effort to brush away the tantrums and tiaras and re-establish Elton's artistic legacy. Cinematic tributes are all very well, but if you really want to appreciate Elton John (and his songwriting partner Bernie Taupin) you're better off going back to the source.
Plus while some of Elton's defining hits are the big ballads, he's arguably even better when he's decides he's gonna really rock out. Dust off your air piano and get ready to pound along to these ten Elton John rock classics.
10. Bitter Fingers
Captain Fantastic and The Brown Dirt Cowboy is an album that finds Elton(The Captain) and Bernie(The Cowboy) looking back at the early days of their career, before success came calling.
Even alongside brilliant and acclaimed tracks like Someone Saved My Life Tonight, Bitter Fingers is the album's catchiest number and one of its most memorable. It's about the time the pair spent churning out songs to order for other acts, while Elton struggled to find success as a performer.
The song wrong foots the listener with gentle, reflective verses before the chorus kicks in with strident drums and squealing double tracked electric guitar.
"It's hard to write a song with bitter fingers" John tells us but those self same, titular fingers prove that they can sure pound a piano.