Every Oasis Album - Ranked From Worst To Best
Are Oasis' early albums Definitely their best? Well, Maybe...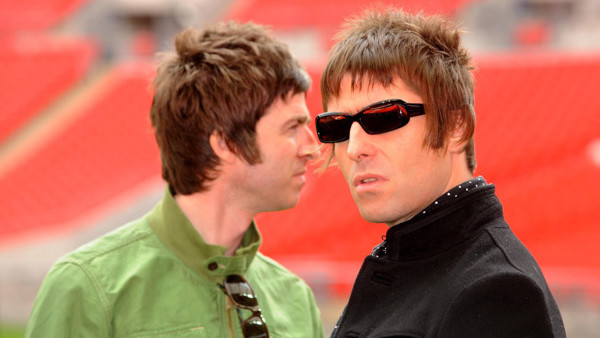 Oasis were without a doubt the biggest British band of the nineties, popularising the fledgeling Britpop genre while simultaneously looking back to the heyday of British rock, inspiring a generation of guitar acts during their 15-year career. As rumours are currently swirling about Noel Gallagher, the band's principal songwriter and occasional vocalist, making a new Oasis record out of previously discarded material, there's no better time to look back through Oasis' discography.
While music journalists' - and the band's own - comparisons to the musical behemoths that were The Beatles might have been exaggerated besides from the occasional John Lennon-esque delivery, throwaway references and the odd stolen chord progression, Oasis are overlooked as innovators in their own right, with each of their albums pushing the band's sounds further into the realm of exploration. For all the nostalgic strength and journalistic appeal of the 'Britpop' label, though, Oasis were a rock band at their core, and there is an argument to be made that they are responsible for inspiring the wealth of guitar bands that emerged in the noughties.
But were the band's early, punkier rock outings really their best, or did Oasis shine the brightest when they embraced other genres into their mix?
9. Don't Believe the Truth
After fans' and critics' lukewarm reception of fourth and fifth records Standing on the Shoulder of Giants and Heathen Chemistry, sixth full-length Don't Believe The Truth was hailed as something of a return to form by Oasis, who finally seemed to ditch their 60s-era rock influences for something a little different.
In reality, though, the band had simply stopped looking to The Beatles and Rolling Stones as their primary influences, trading them out for Bob Dylan. 'Mucky Fingers' in particular could have leapt off any of Dylan's records, and in spite of its urgent guitar and semi-satirical lyrics that seem to poke fun at the Britpop label the band themselves had ardently embraced, the song feels particularly derivative.
Lead single 'Lyla' and opening track 'Turn Up the Sun' were bland and directionless, the former being a generic rock-stomper that could have been penned by any other mid-noughties guitar band and the latter being an inappropriately dull introduction to an album.
Don't Believe The Truth did have its moments, though, and it seems that critics at the time focussed more on its redeeming features than the multitude of tracks that were nothing more than filler. The rousing 'The Importance of Being Idle' is the best song Oasis penned in their late career, while 'Guess God Thinks I'm Abel' and 'Part of the Queue' are brooding and complex. 'Let There Be Love' closes the album on a suitably nostalgic note, featuring the Gallagher brothers' best duet on tape.
But besides from these choice cuts, Oasis' penultimate studio album doesn't have much to offer - and that's a truth that few can deny.