Finish The Lyric: Metallica
Think you know their lyrics inside and out? Prove it!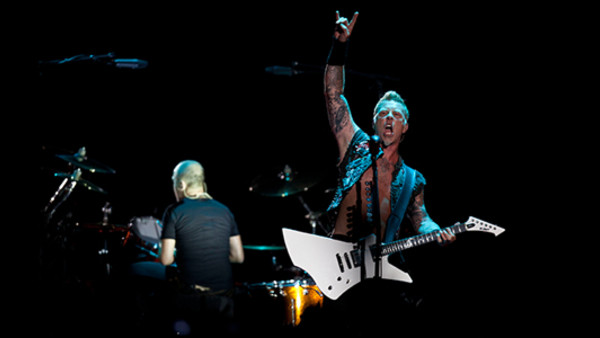 Metallica are about to hit their biggest milestone yet, as 2021 will mark half a century of a band that changed the musical landscape forever.
The group's impact is immeasurable, influencing countless bands since their debut and spawning a whole bunch of genres in the process. They have sold over 125 million albums worldwide, making them not only one of the most successful metal groups, but one of the most successful bands in the world.
In true Metallica style, the band have had a rough couple of years, with Hetfield struggling once again with addiction and the current world situation causing many cancellations and postponements. However, while they are done, they are certainly not out.
During the downtime, the metallers put together a virtual, acoustic performance of Blackened and spoke more about the work going on with their next release. It's great to see that despite the setbacks, they are showing no signs of stopping.
So, as the band are hard at work on their eleventh studio album, it's time to remember some of their best work to date, but can you finish these classic lyrics?
Answers at the end!
1. Come Crawling Faster