Finish The Lyric Quiz: Guns N' Roses
You could be... Fine? Line? Brine?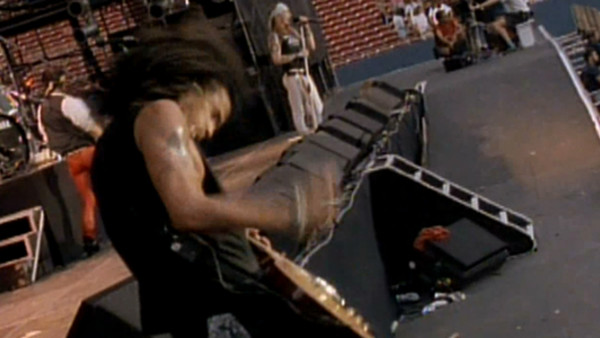 It wasn't too long ago that G'n'R fans couldn't imagine Slash, Axl and Duff McKagen in the same room as each other. Yet, somehow, the impossible happened and three of rock's greatest icons hit the stage once again, for the first time in 22 years.
The subsequent "Not In This Lifetime" tour took the group all over the globe, spanning several continents and racking up 175 shows in total. The appropriately named tour had fans flocking in thousands, selling out arena after arena and became the third highest grossing tour in Billboard history.
Sadly, the mammoth tour was cut short, as a run of summer stadium shows were unfortunately postponed due to the current situation.
It's been four years since the incredible reunion and the band are said to be hard at work during the global downtime. Slash has made multiple comments about writing new material for their first album since 2008 and the first album with Slash, Duff and Axl since 1993.
As things get back to normal, the band hope to get together in the studio as soon as they can. Let's hope they can stay civil long enough for that to happen.
Answers at the end!
1. Welcome To The Jungle