Guardians Of The Galaxy Vol 3: 12 Songs That Must Be On Awesome Mix Vol. 3
Too Zune?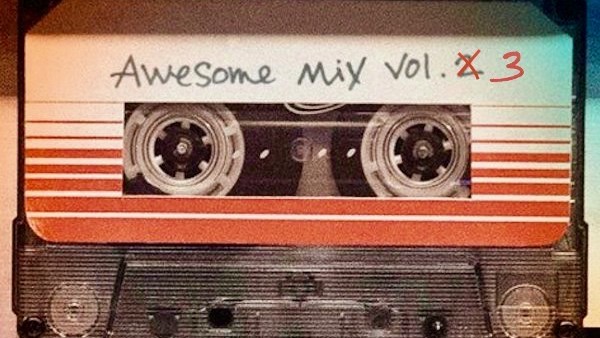 No matter whether we were driving around the Missouri countryside third-wheeling Ego and Meredith's love affair, burning through a box of tissues at Yondu's funeral or donning our best game-face to battle an inter-dimensional space creature, there was always one commonality in Guardians of the Galaxy Vol 2.: a kickass soundtrack that was guaranteed to make us escape a little further, cry a little harder and fist pump a little stronger.

Threading the scenes together like a patchwork quilt, the second mixtape Meredith Quill made for her son Peter (aka Star-Lord) takes us on a musical journey through the cosmos and allows us to experience the comparable highs and lows as the titular team of superheroes – but will James Gunn be able to strike the same chord again?
Heading into Guardians of the Galaxy Vol. 3, we can expect the song selection to widely expand and diversify, as Peter has acquired a Zune – a portable music player that all Earth-people are apparently listening to nowadays – with over 300 songs in its library, giving him the opportunity to potentially explore a different era of music while also paying homage to his late mother's commendable tastes.
Sadly we won't discover which tracks will be blasting out of Peter's Zune for a few years yet, but here are some of our song suggestions for the next instalment of Marvel's rip-roaring space adventure.
12. The Animals – We've Gotta Get Out Of This Place (1965)
One of the most memorable moments in Guardians of the Galaxy Vol. 2 comes when an epic space chase ensues between Sovereign's fleet of drones and the Guardians craft.
Silver's jovial Wham Bang Shang-a-Lang is the matchstick to the climatic action scene, with every 'wham', 'bam' and 'shang-a-lang' precisely punctuating the on-screen bursts, bangs and blasts.
Assuming the Guardians will uphold their position as the undefeated underdogs of the galaxy, The Animals' We've Gotta Get Out Of This Place could be used as a way of highlighting the long odds they face in their quest to protect the universe from all impending threats.
Rather them than us, eh?