Jonathan Davis Interview: Going Solo, Download Festival & Korn's Next Album
"Doing Korn was great, but this was something so different that it was good for my soul."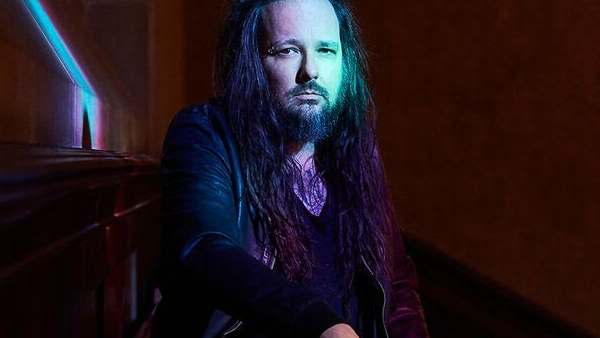 For 25 years, Jonathan Davis has been the beloved and enigmatic frontman of the avant-garde titans Korn. Standing behind his iconic, H.R. Giger-designed mic stand with bagpipes in-hand and kilt on-waist, his unique ability to fuse the scatting swagger of funk with the embittered grit of hard rock quickly made both him and his band irreplaceable cornerstones of the nu metal movement.
But when you're an artist as provably eclectic and unpredictable as the man formerly known as "JDevil", one aural venture will never be enough to satisfy the constant creativity bubbling away inside. As a result, after more than fifteen years of releasing on-again-off-again material under his own name, the singer has finally unleashed a full-length solo album upon an unsuspecting world.
Black Labyrinth hit shelves on the 25th May, quickly educating the uninitiated about just how unrestrained Jonathan Davis could truly be when the shackles of constant, stomping nu metal are removed. Tonally, the disc is as experimental as they come, taking just as much from world music and new-wave as it does from blistering heavy metal.
To talk all about Black Labyrinth and his life within Korn, Jonathan and I share a chat during a warm spring morning:
M.M.: Your debut album just came out this month, but it's been fifteen years since you first went solo, working on the Queen of the Damned film soundtrack.
J.D.: "Yeah, that was my first thing: me just f*cking around, doing sh*t by myself. That's what kinda spawned this record."
What was it about working on that soundtrack that made you think "Yeah, I should keep going solo and do this more often"?
"I had so much fun f*cking around with different instruments. With Korn I had a set of drums, a bass guitar, two guitars and singing. But this had an open palette! All these different instruments that I could experiment with and all this cool sh*t, it just opened my eyes and inspired me to explore."
And this would have been during the heyday of Korn, so what was it like escaping that bubble?
"It was awesome!"
Was there maybe any anxiety from you in trying something so different?
"Writing music saved me from anxiety. It was the only time that I was sane and I could focus on something that wasn't freaking [me] the f*ck out. That time was Korn's heyday, but I'd been sober for two or three years by that time, so this is what kept me going. Doing the Korn thing was great and I loved it, but this was something so different that it was good for my soul. It was really, really exciting. You know the feeling: it's like the first time you go out with a chick. Haha!"
So, with over fifteen years of on-off solo work under your belt, why was 2018 the right time for Black Labyrinth?
"I started in '07 and I was on a major label. I was working with their president, and then all of a sudden he bailed. At the time he really wanted to produce the record, because I was just writing, but our producer ended up becoming the president of the company and he didn't have time, so I'm sitting there like 'What am I gonna f*cking do?!' They go 'Here's your record back,' so, after going through all that sh*t, by that time Korn were done with their break and it was time for me to tour again. It took this long for me to put it out and do something. I know it sounds crazy, but that's how we tour. I've been waiting for ten years!"
That sounds frustrating.
"It was maddening. I've played it in my dressing room and for friends when they come over, and they'll go 'Why the f*ck are you waiting?' But different managers wanted to keep the Korn train rolling. That's how they make their money. At one time I released three songs on Soundcloud just to leak it, haha! But I had to take them down. It was very disheartening, I was bummed. I'd done tons: for this record I'd done 26 songs, thirteen are actually on the record. I've got a whole other record! Haha!"
Will those remaining songs ever see the light of day?
"When I have time, I'll work on them. I'm gonna keep going: I love doing Korn and I love doing this, and I think both can live harmoniously because they are so different."
So a second solo album won't take another ten years then?
"No man, I'll have another one out in a couple years, more or less. Now I've got it out, I'm ready to go! When Korn starts going out next year, I'm gonna start writing, then I'll come back and record it for real."
Your solo band is playing at Download next month. How different is a Jonathan Davis live show compared to a Korn live show?
"I have an amazing live band with different musicians [than Korn]; they're badass! We just come in, the band and me, and we do our thing. There's barely any production: when I did this tour in the States it was just me covered in red light. It was dope as f*ck, I love it! Simple, but that's the gist of the whole project."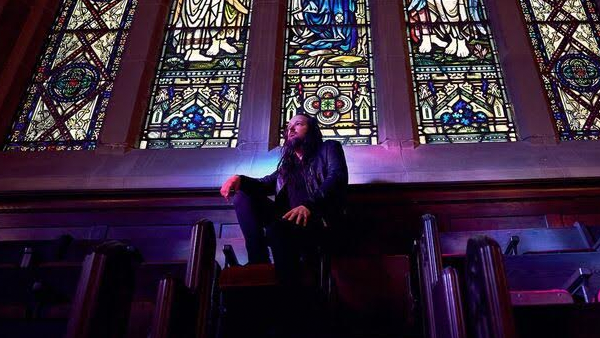 You use a lot of different instruments on the album: bongos, lutes, sitars, etc. Will they all appear onstage too?
"No, maybe next time when we get more money. Haha! The majority of it is live, but the instruments I can't pull off live, those will have to be on-tape. But it really transfers well, it's dope!"
And speaking of playing live, Korn is touring to commemorate the twentieth anniversary of Follow the Leader later this year. When you look back at that record, what are the first memories that come to mind?
"Oh God, excess, bro. That record turned me sober, we were just out of our f*cking minds. I think we spent forty grand on booze, just on that record. It was just out of f*cking control! First thing I think about that record is it's just everything a rock star could ever be. It was the pinnacle of all that f*cking sh*t, and we had no idea we were making a record that would change everything so drastically and put us in arenas. We had no f*cking clue: we were just partying and having fun."
And, to wrap up, the word in the grapevine is that a new Korn album's in the works. What's the progress like with that?
"[Guitarists] 'Head' and 'Munky' have been writing with a couple different producers, working on riffs and putting them down, cataloguing everything. We're gonna get together as a band in July and start putting their ideas together in the studio and start working on it. So, yeah, it's in the future, definitely. When I get back after this European run I start writing vocals for the stuff that they've done. We're gonna keep working through the year, so hopefully we'll have one out, probably, this time next year."
Black Labyrinth is out now via Sumerian Records.
Jonathan will play the Zippo Encore Stage of Download Festival on Friday, 8th June.
Create Content and Get Paid
---