Kanye West's 10 Greatest Samples Of All-Time
The hidden tracks behind Ye's greatest hits.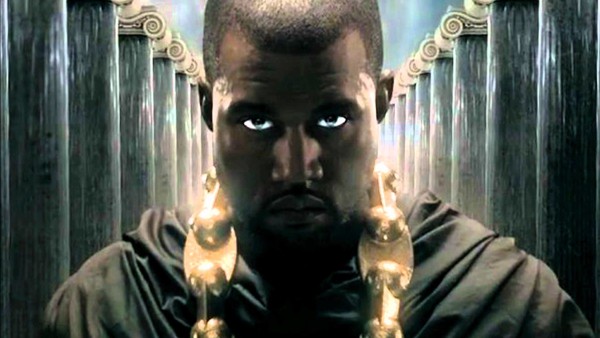 As one of the fundamental building blocks of the entire hip-hop genre, there is little doubt that musical sampling has become an art form in its own right.
The ability to take an already established song and use it as the basis of an original and innovative new track is a skill that very few musicians have mastered.
However, Chicago-born producer-turned-rapper Kanye West has not only mastered the skill, but has gone on to re-write hip-hop history through his use of the technique.
Not only with his musical abilities, but also through his seemingly encyclopedic knowledge of music which too appears to stretch across the entire musical spectrum.
Whether he's sampling an obscure 1970s soul record B-side or one of the biggest electronic dance hits of the decade, his ability to find the perfect track seems to know no bounds.
Even from the early beginnings of his career, making the almost unheard of leap from producer to rapper, his bravery to utilise some of the most iconic tracks ever released is still totally unrivalled by any other artist.
With such a huge collection of chart-topping hits and underrated masterpieces, which one is his greatest?
10. Answers Me – Arthur Russell
If there was one word to describe West's approach to sampling, it would definitely have to be eclectic.
When considering the rapper/producer's entire discography it is difficult to think of a single genre which has escaped his attention. However, very few of his choices are quite as unusual as the use of cellist Arthur Russell's ambient avant-garde track Answers Me.
The original song, which featured on Russell's only full-length album studio album 1986's World of Echo, was sampled by West for The Life of Pablo's 30 Hours.
Whilst Russell's composition is a minimalist piece with haunting vocals against an almost empty soundscape, West's brought his best producing skills with the addition of high tempo 808s and background vocals from OutKast's André 3000.
These aspects all come together to provide the perfect mysterious background against which West details his failed relationship with Sumeke Rainey and reflects on his breakthrough in the music industry.
The song's title being a reference to the 30 hour drive between West's hometown of Chicago and his newfound home in Los Angeles.
Despite being one of the lesser known tracks on Life of Pablo, 30 Hours has gone on to become a firm fan favourite, with numerous critics praising the song as one of the album's hidden gems.